Star Wars
OVERVIEW:
As part of my role at Disney, I was responsible for the art direction of digital Star Wars content produced by Disney EMEA. This includes games and websites that support the Force across theatrical releases, animated TV series, and consumer products. I also designed Disney's Star Wars hub which collates all of the editorial, video and gaming content.
ROLES:
Art Direction / Branding / Designer / UI & UX
CLIENT:
Disney / Lucasfilm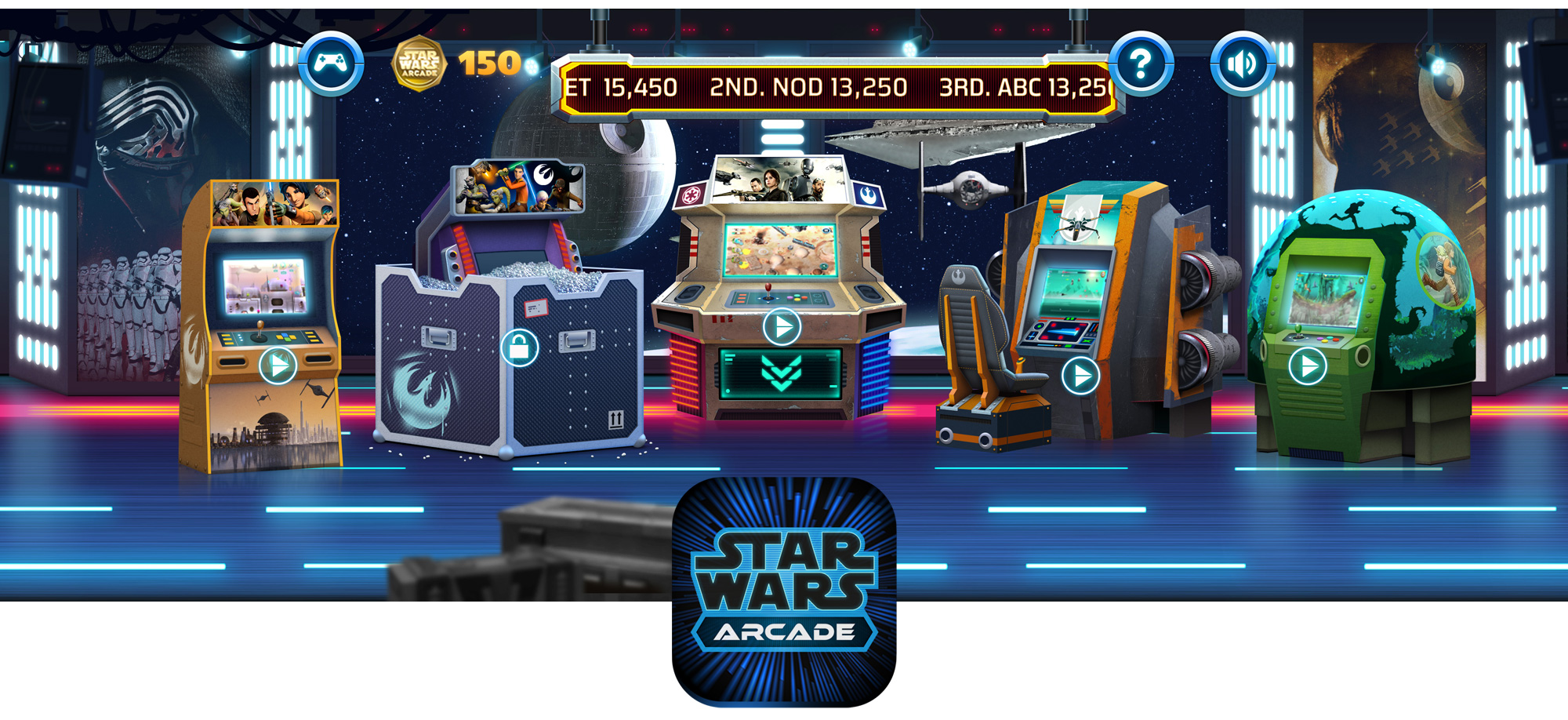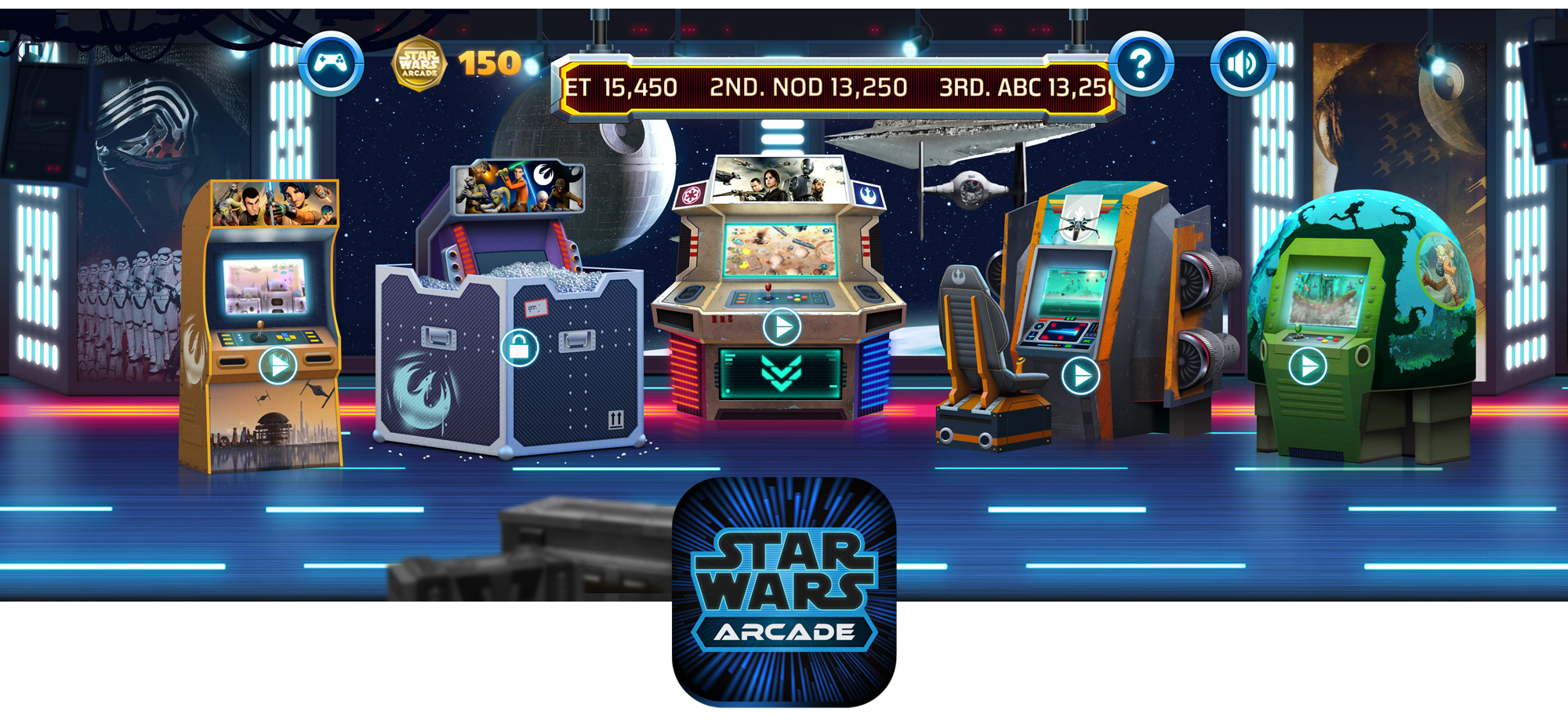 Star Wars Arcade
The award-winning Star Wars Arcade is a destination where kids come to play games and interact with the Star Wars universe. Users can collect tokens and earn trophies by playing 5 different HTML5 games that are housed in the Arcade and span across various points within the saga. These tokens can be used to personalise the Arcade with iconic scenes, locations and music. Other features include a weekly quiz, interactive characters & props, jukebox, leaderboards and a Star Wars saga timeline.
AGENCIES:
Playerthree / GoodBoy Digital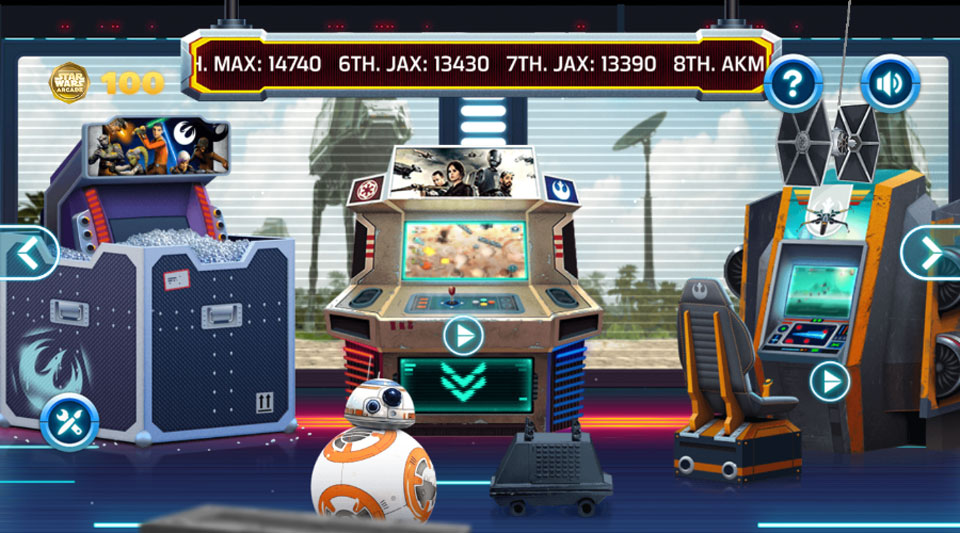 RECOGNITION:
The Lovie Awards 2016: Silver Winner and The People's Lovie Winner in Web Games - Winner
The FWA Awards 2017: FWA of the Day: X-Wing Fighter - Winner
The Webby Awards 2017: Best Game (Mobile Sites & Apps) - Shortlisted
BAFTA Children's Awards 2016: Interactive: Adapted - Nominated
TIGA Awards 2016: Best Casual/Social Game - Shortlisted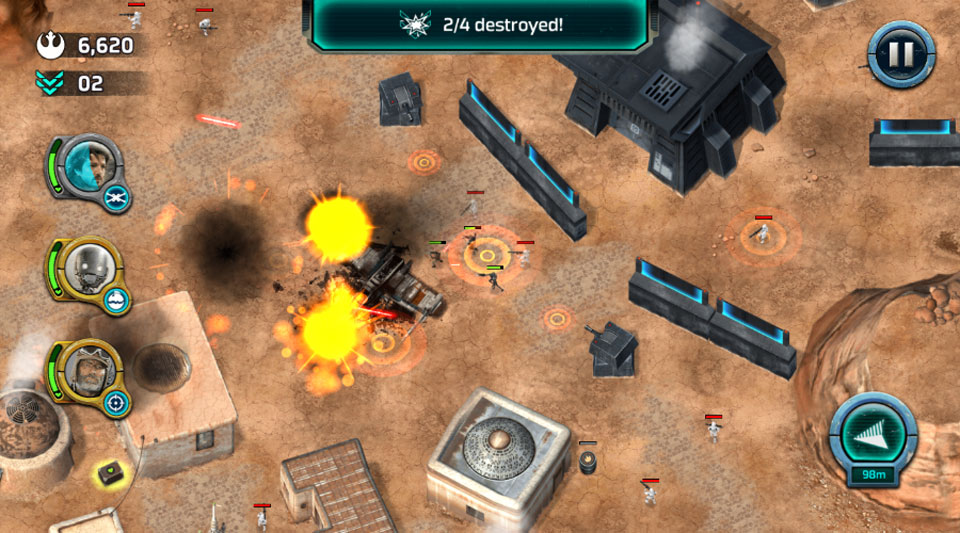 Rogue One: Boots on the Ground
Lead the Rebellion against the Empire as you select your squad to go on action-strategy missions to help the Rebel cause. Play as all your favourite Rogue One characters - Jyn, K-2SO, Baze, Cassian and Chirrut as you complete battle fixed levels on Jedha and Scarif, utilising the individual character skills to complete your mission.
AGENCY:
Playerthree
X-Wing Fighter
Relive the events of Star Wars: The Force Awakens as you pilot Poe Dameron's X-Wing against the First Order in this shoot 'em up game. With BB-8 by your side, earn rewards to upgrade your X-Wing and be the best Starfighter in the galaxy by completing all of the achievements.
RECOGNITION:
The FWA Awards 2017: FWA of the Day: X-Wing Fighter.
AGENCY:
GoodBoy Digital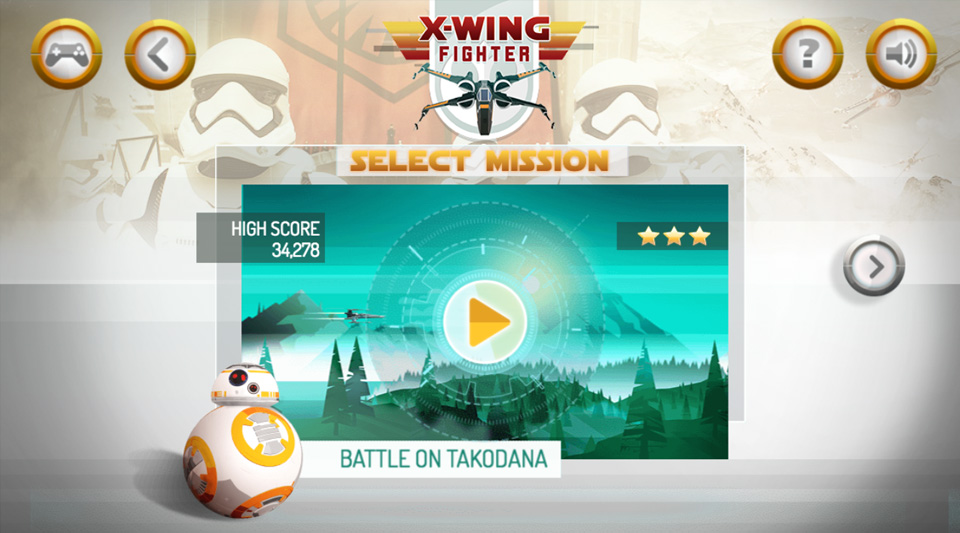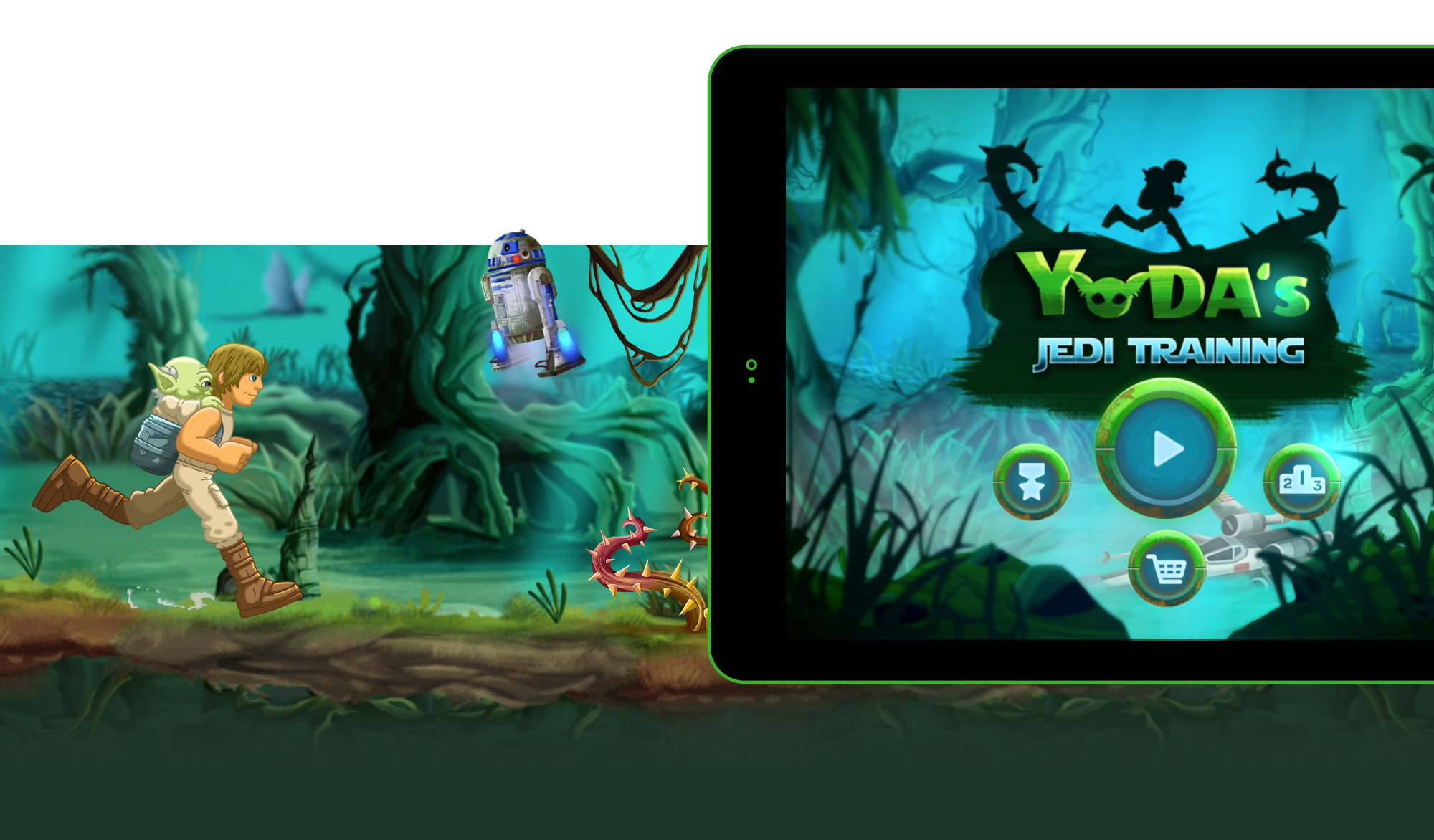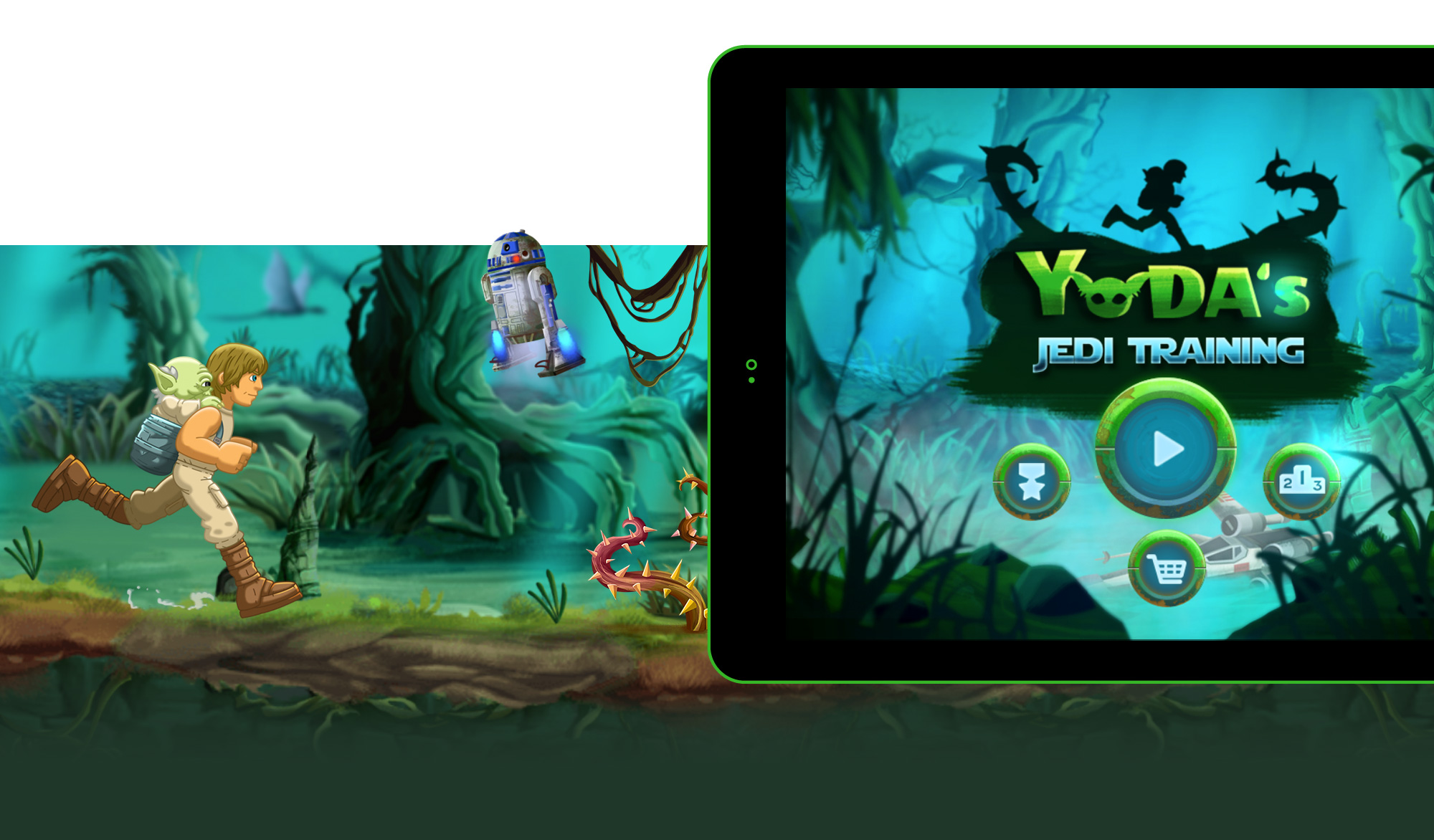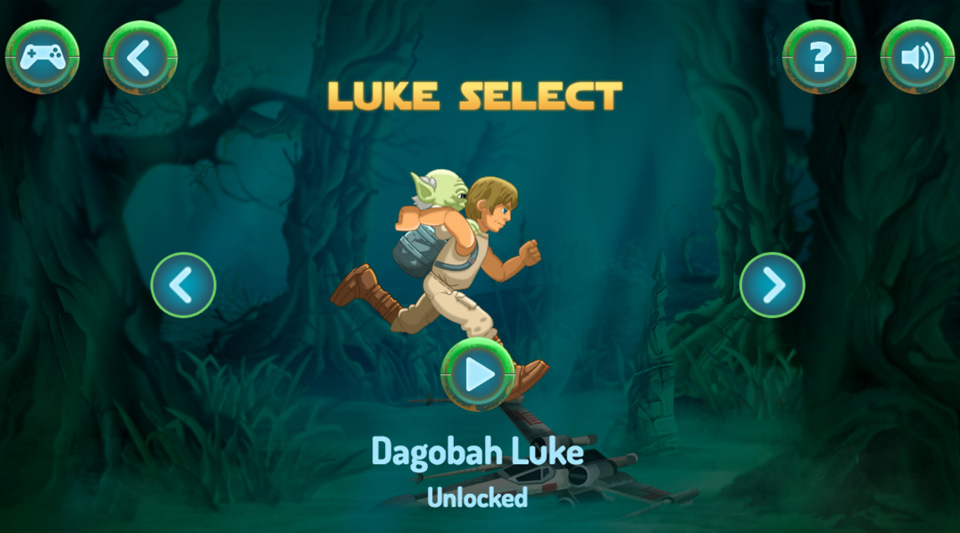 Yoda's Jedi Training
Journey to Dagobah to learn the ways of the Force under Jedi Master Yoda (like the iconic scene in The Empire Strikes Back). Take Luke Skywalker through his training from Padawan to Jedi Knight in this endless runner game, complete challenges and gain tokens to use in the Star Wars Arcade.
AGENCY:
Goodboy Digital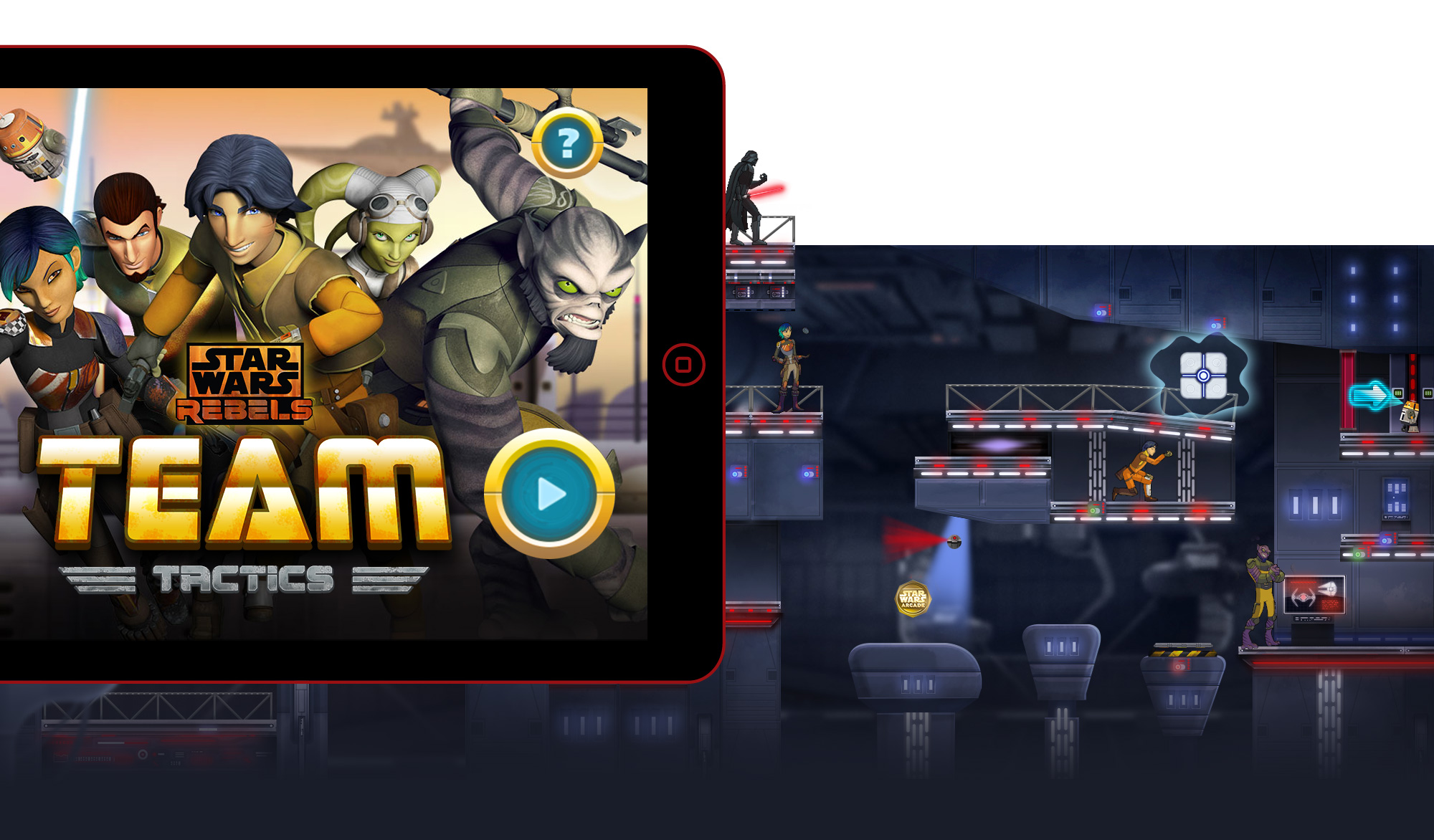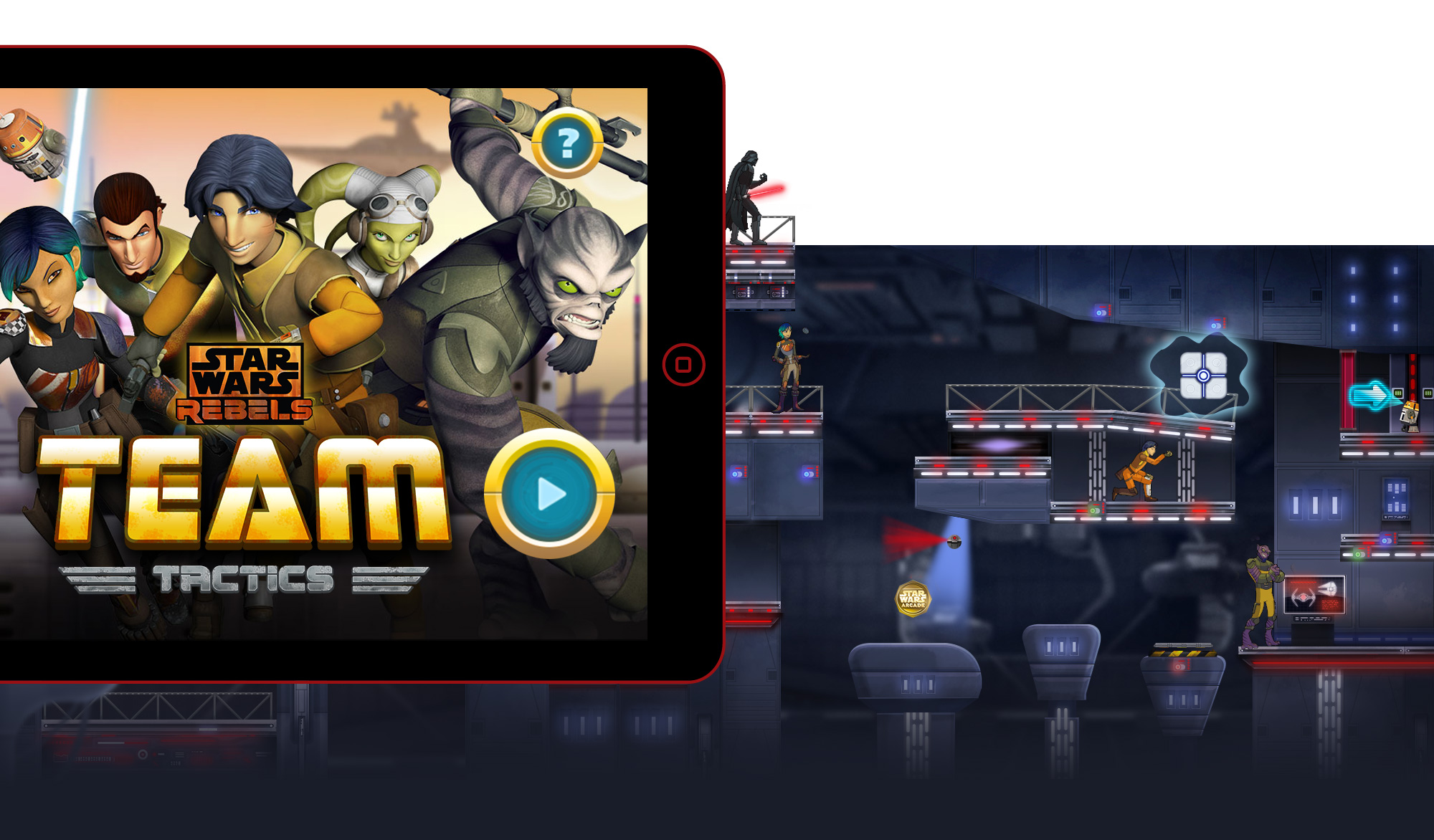 Star Wars Rebels: Team Tactics
Team Tactics is a physics-based puzzle platformer that spans four locations featured in the TV series. As Darth Vader claws a tighter grip on the galaxy, help the Rebels complete the level-based missions, each with their own skills, and gain tokens to use in the Star Wars Arcade.
AGENCY:
Goodboy Digital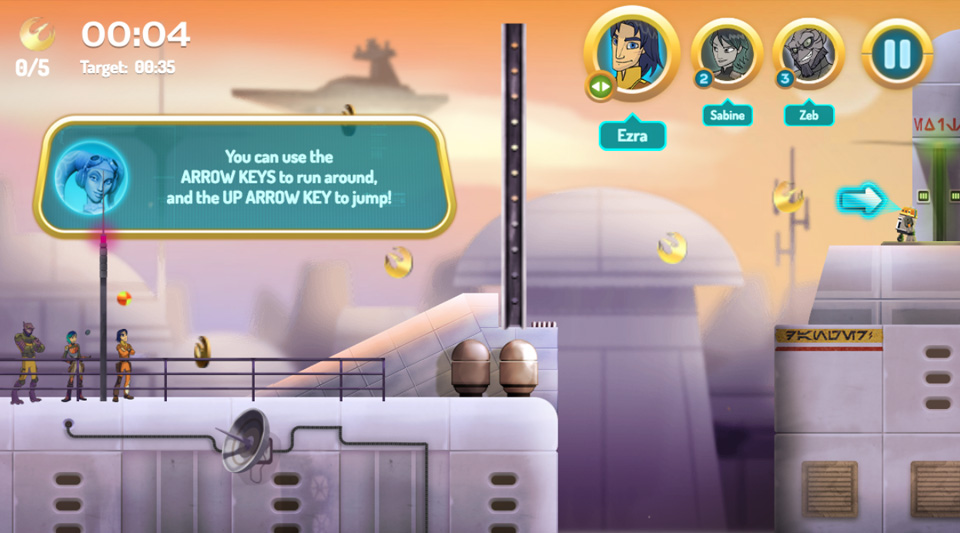 Star Wars Rebels: Special Ops
Play as Hera, Ezra, Sabine, Kanan, Zeb and Chopper as you take on collection, sabotage, liberation and boss missions!
AGENCY:
Bamtang Games