Disney
OVERVIEW:
As part of a small team, I led the design direction and implementation of Disney's new web strategy and design system framework across 22 markets in EMEA, the U.S., LATAM, APAC and India. The new strategy refocused and prioritised adult audiences across Disney, Pixar, Star Wars and Marvel franchises and directed them to relevant editorial content and e-commerce products across all lines of business at The Walt Disney Company; including Disney+, shopDisney, Walt Disney Studios, Disney Tickets and Disney Parks.
ROLES:
Designer / Art Direction / UI & UX / Technical Specs
CLIENT:
The Walt Disney Company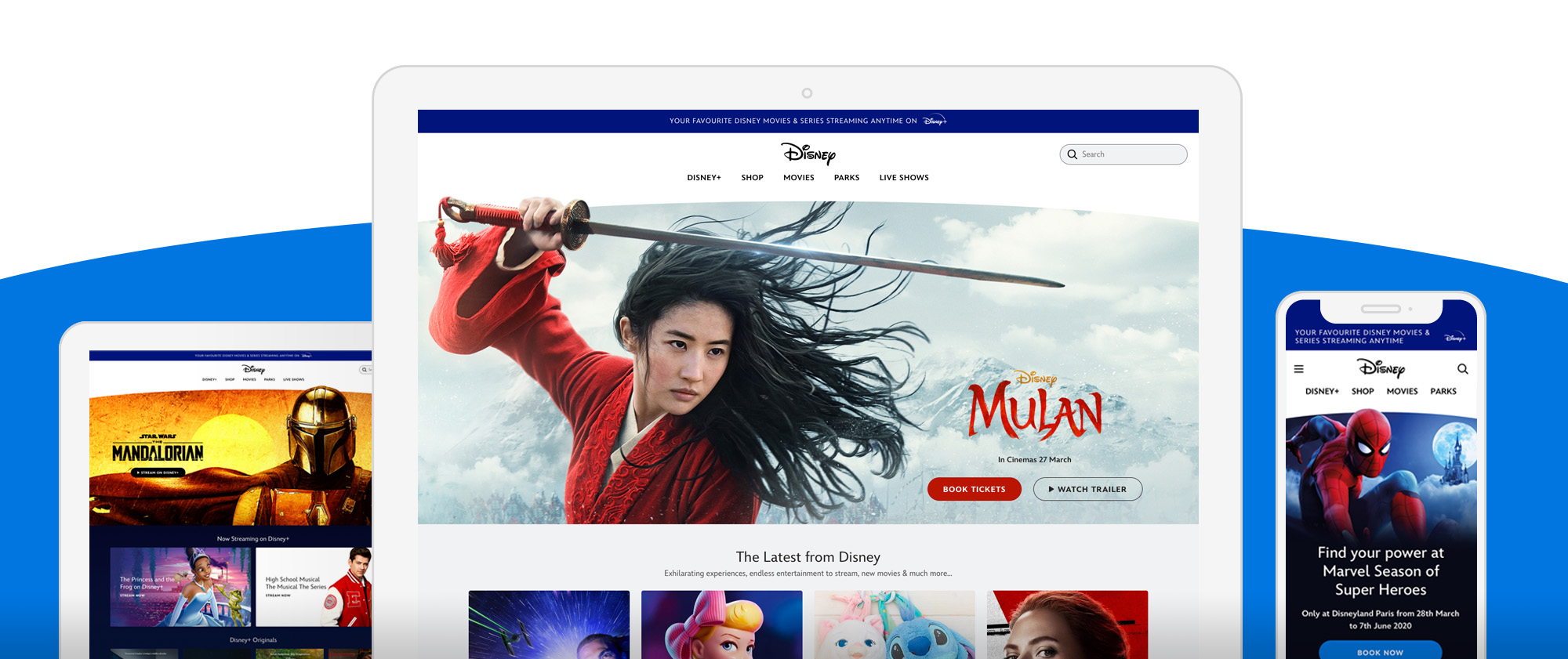 The Foundation
The design of Disney.com is simple, clean and accessible; emphasising characters and providing guests with a 'playful touch' that is uniquely Disney.
A design system and style guide was created in order to give a visual consistency and standardisation of Disney's framework. This was applied across all structural elements, components, patterns and templates so that the guests can immerse themselves in content without being distracted by the user interface.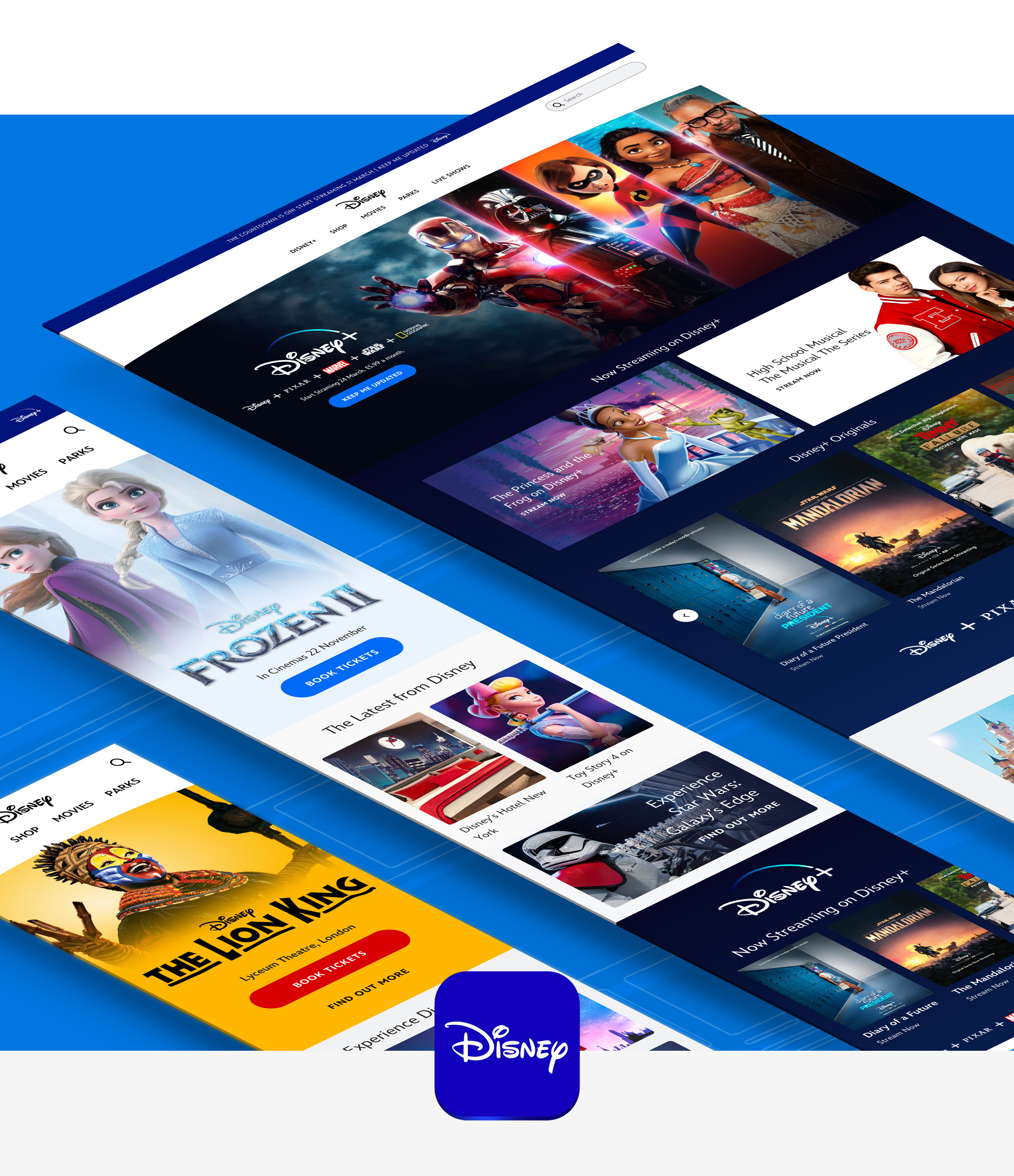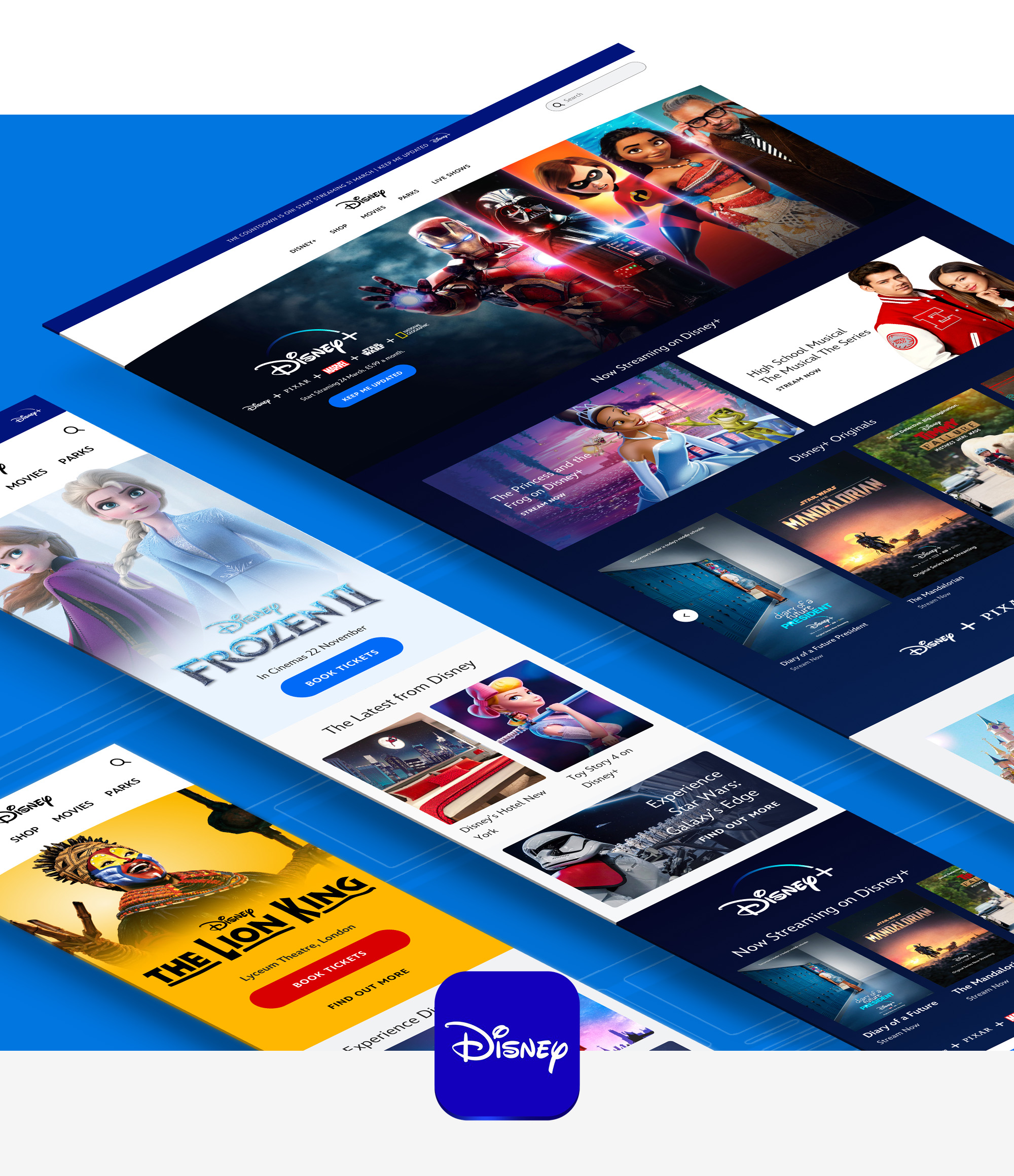 Responsive & Modular
Each page is created by custom components. Every component comes pre-defined with set dimensions and layout options. A page can be constructed in many ways using a number of these components in whatever order is required.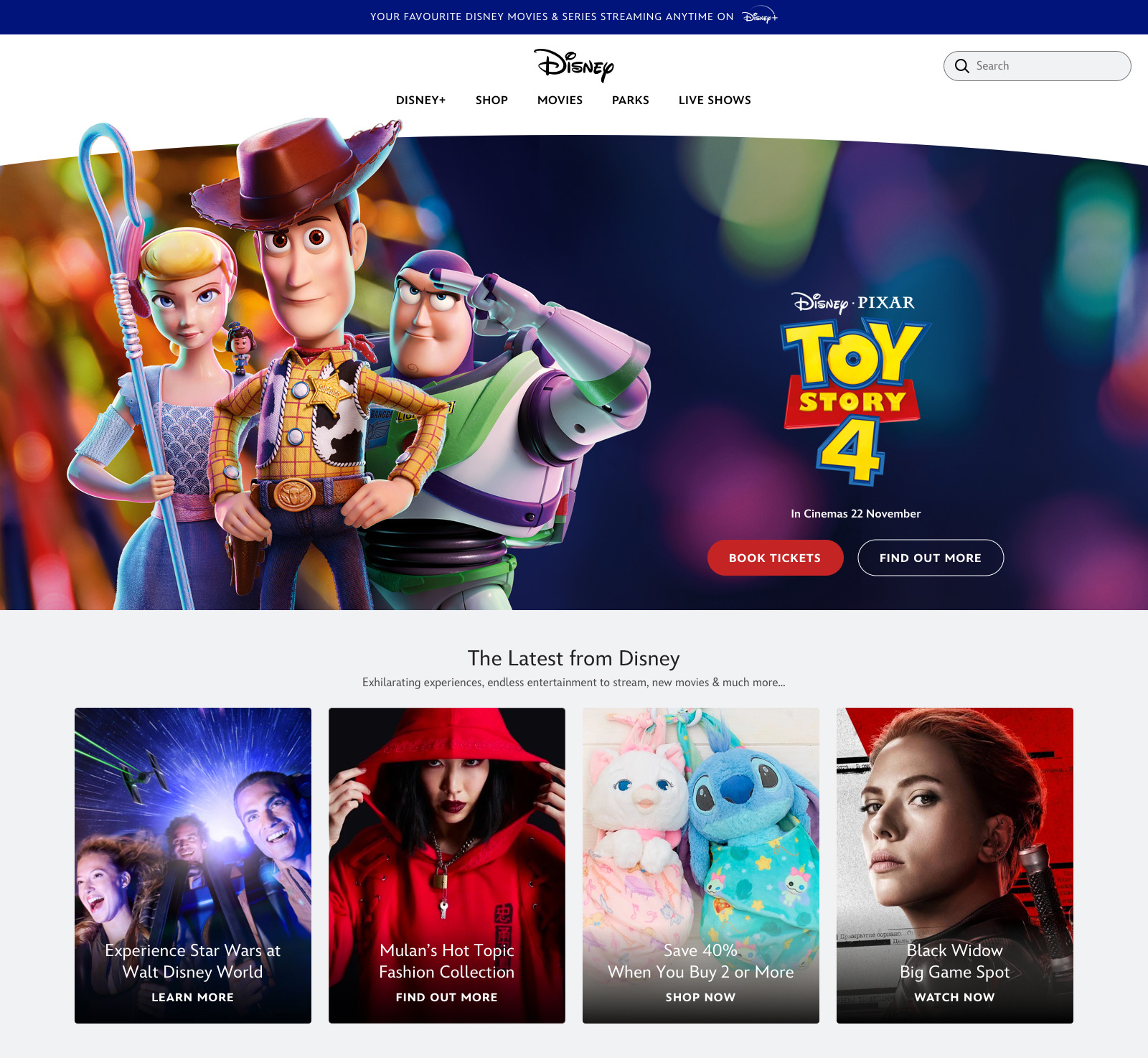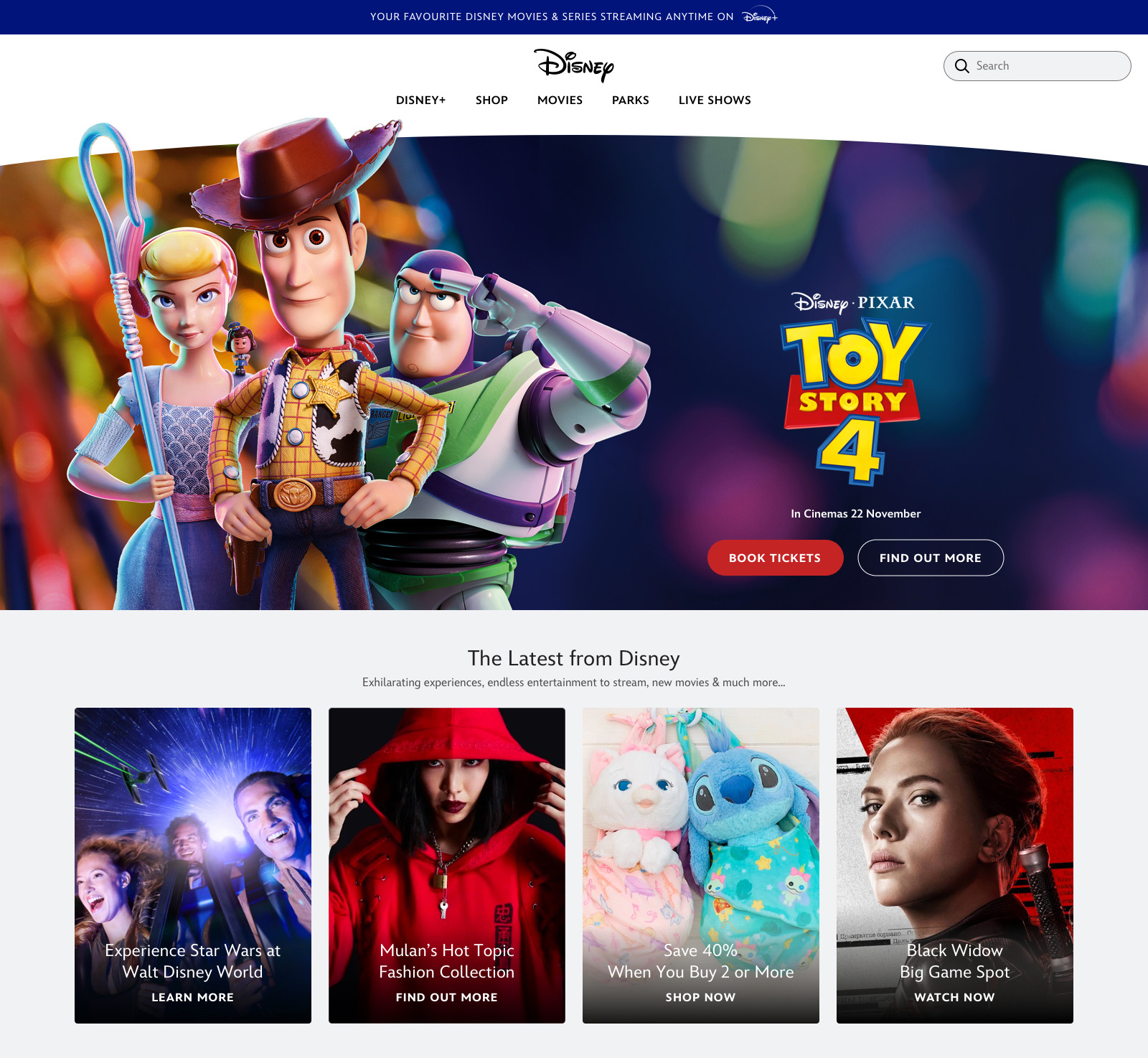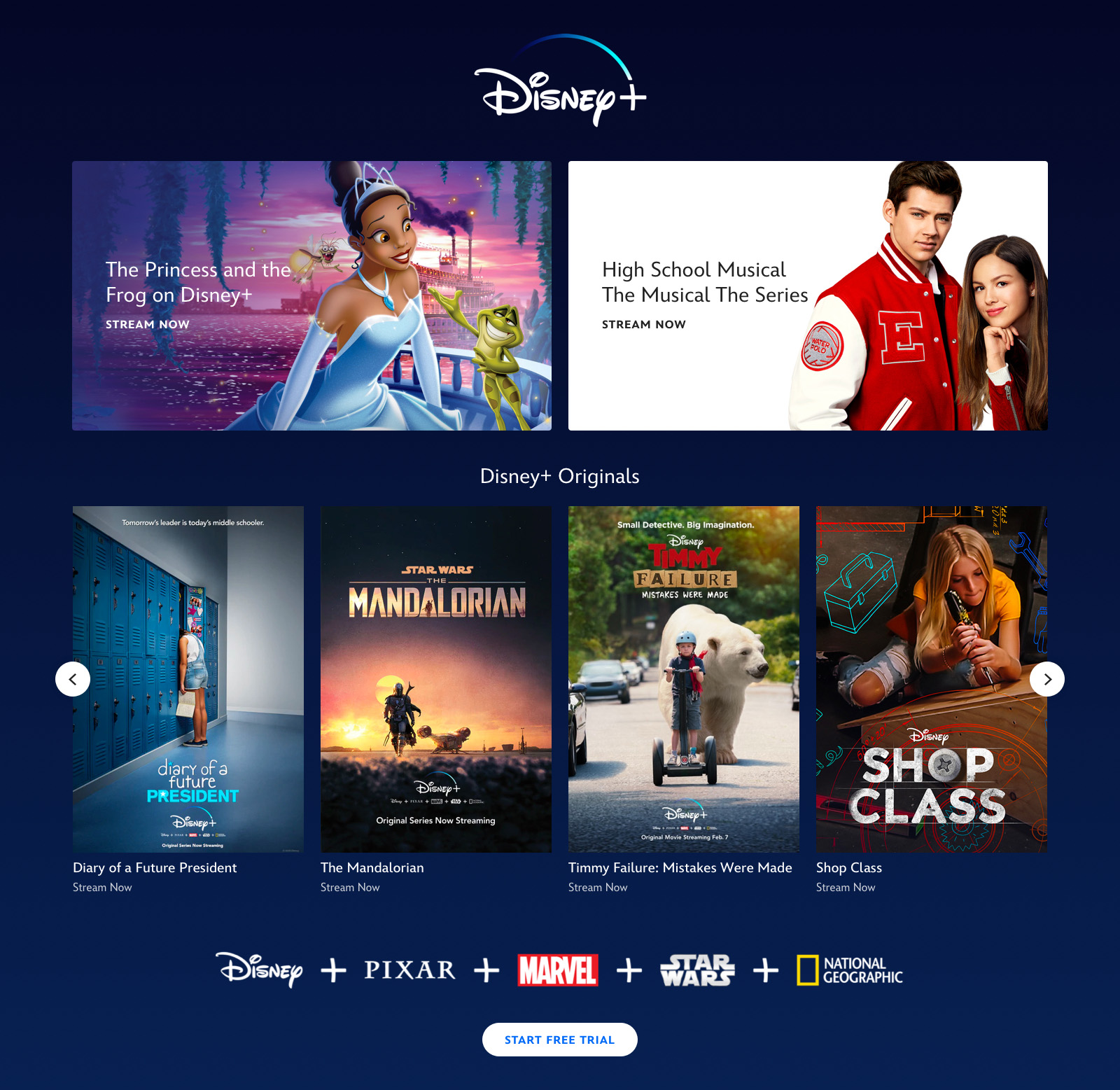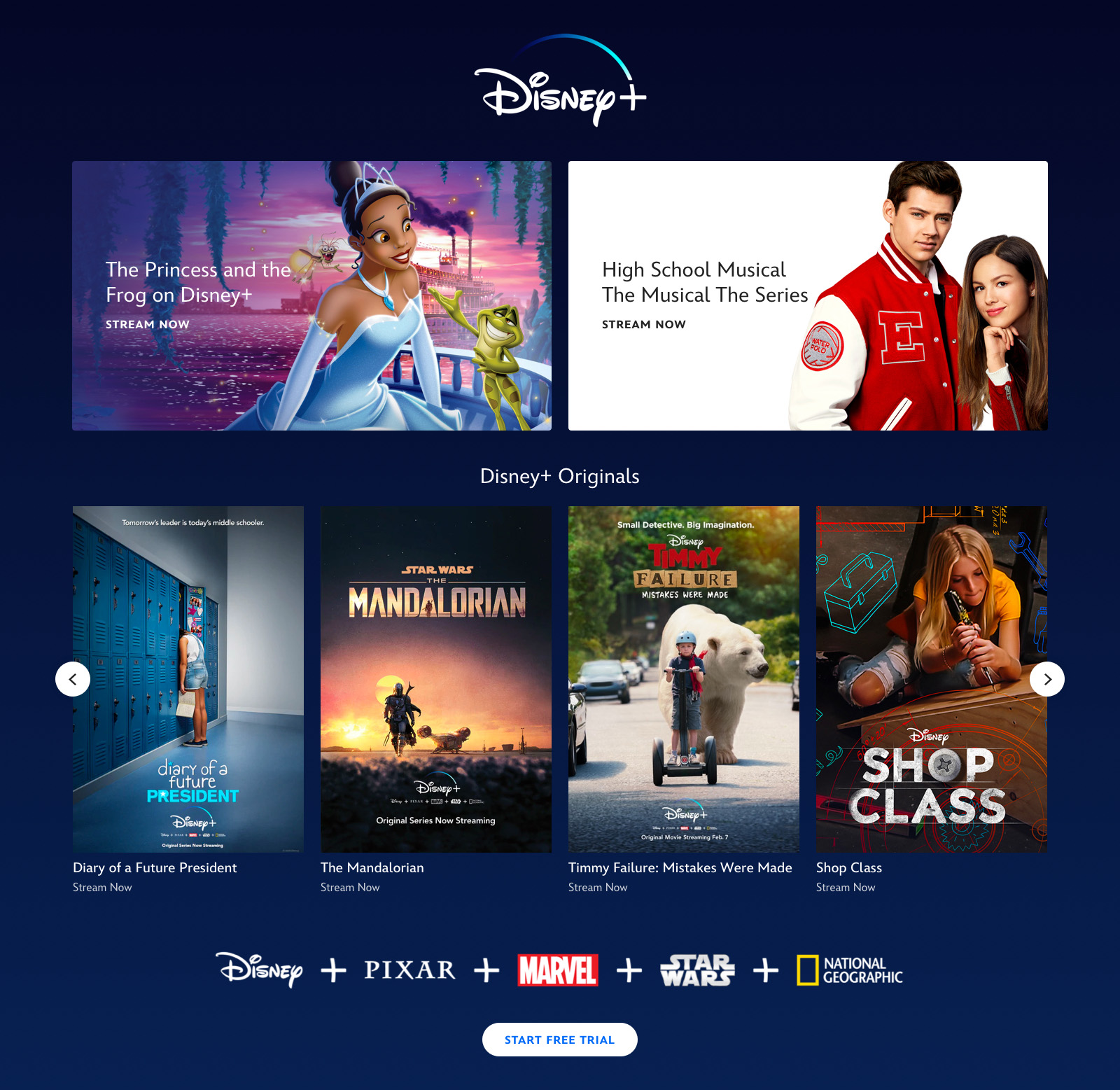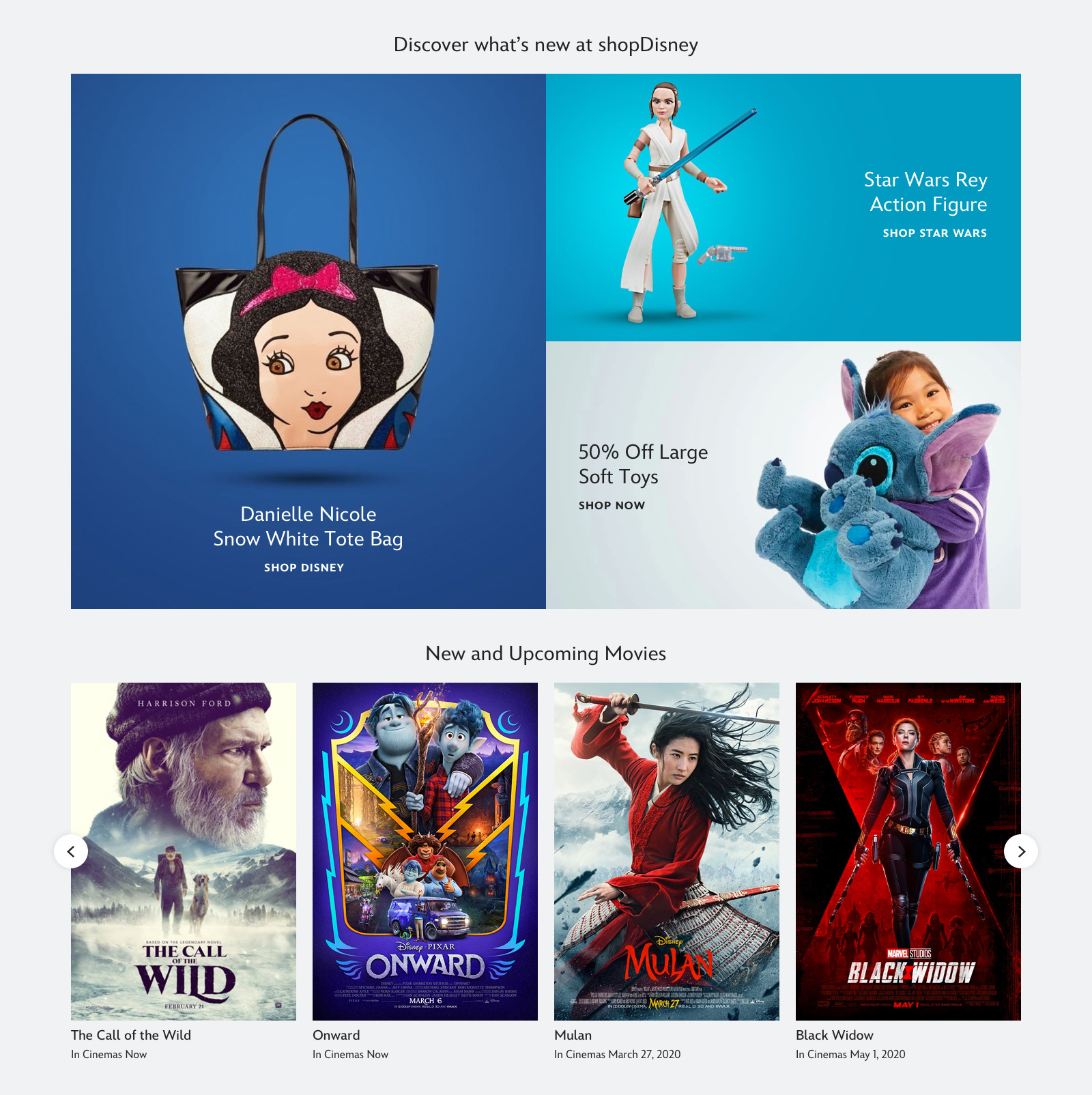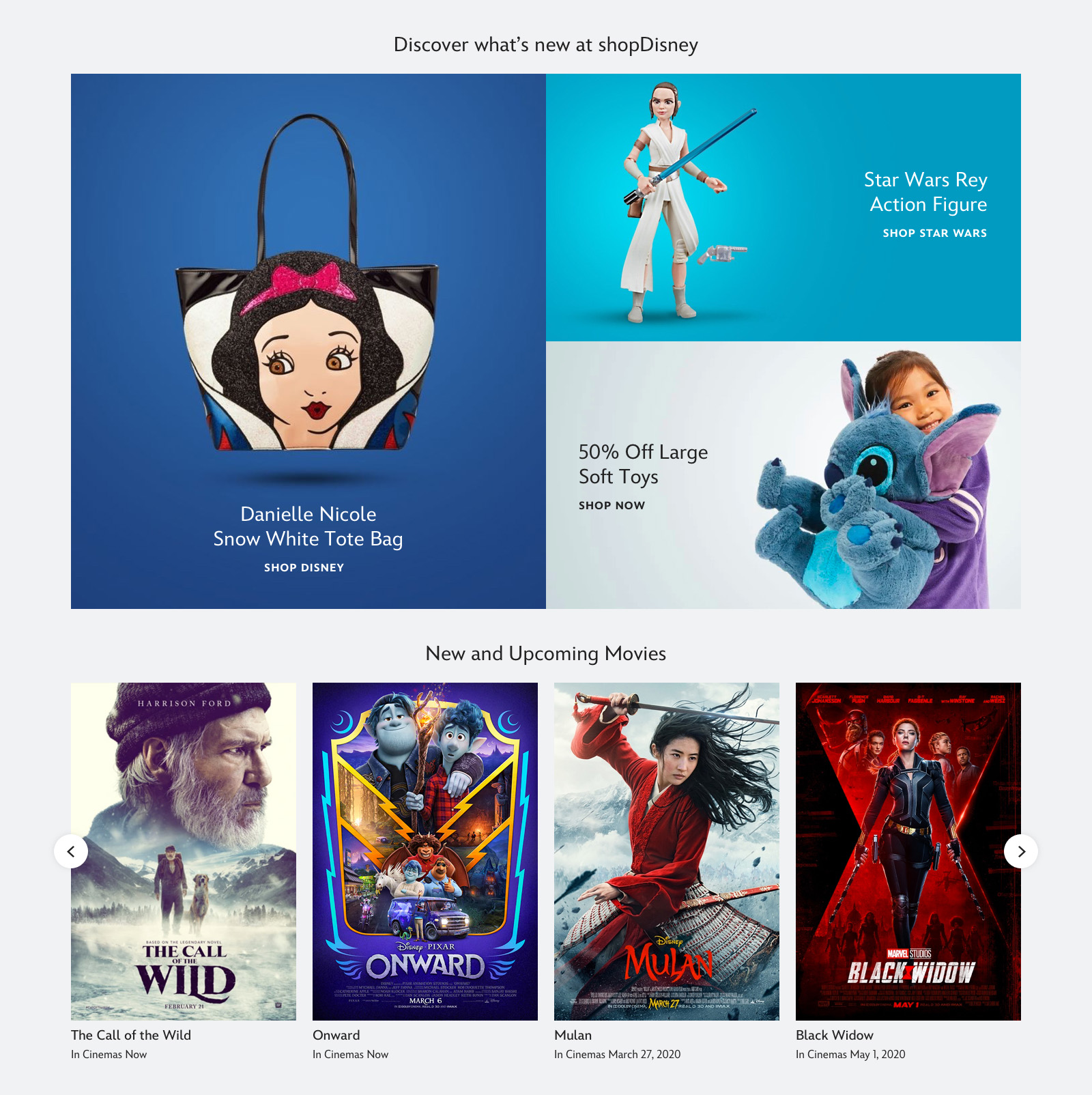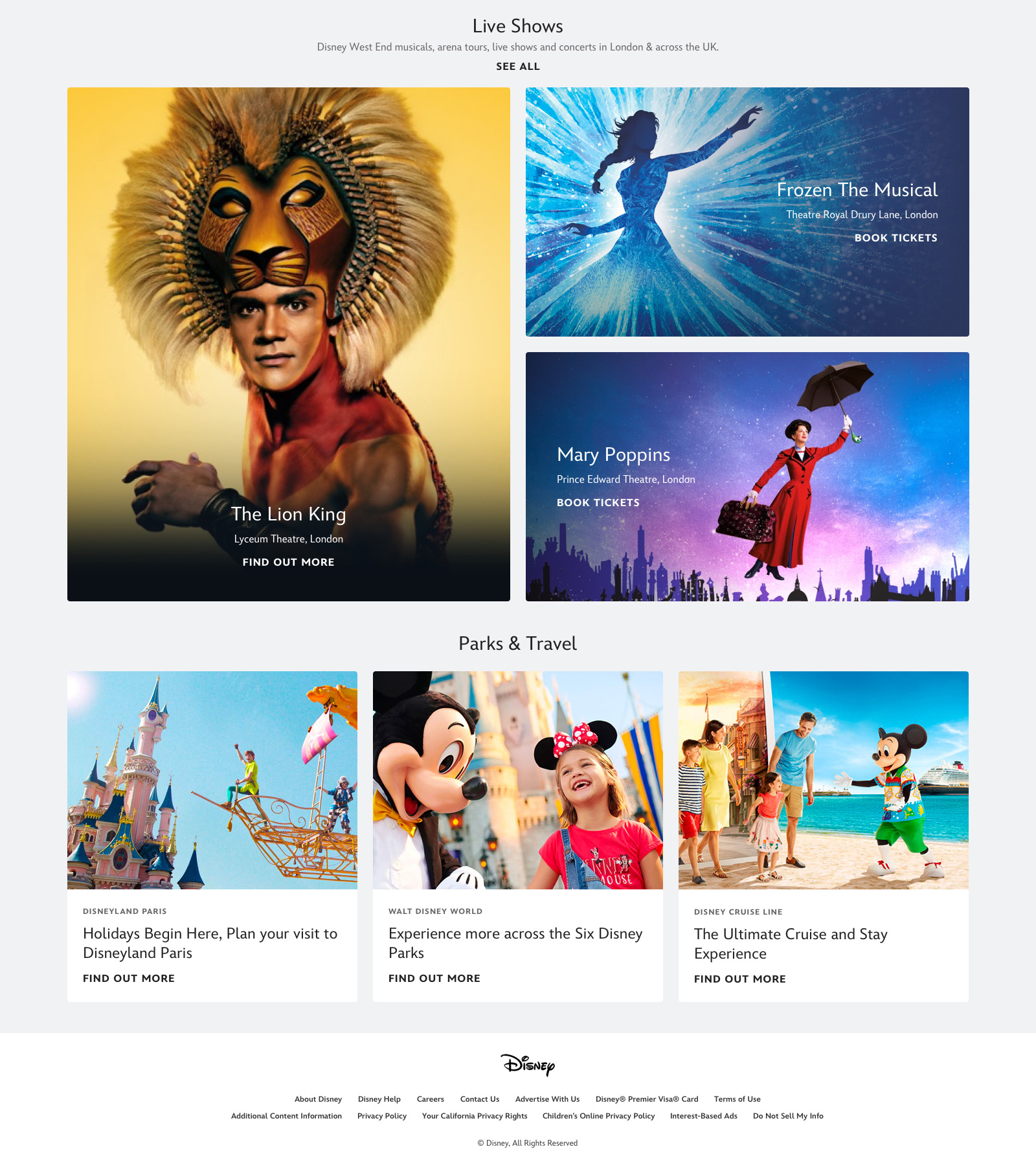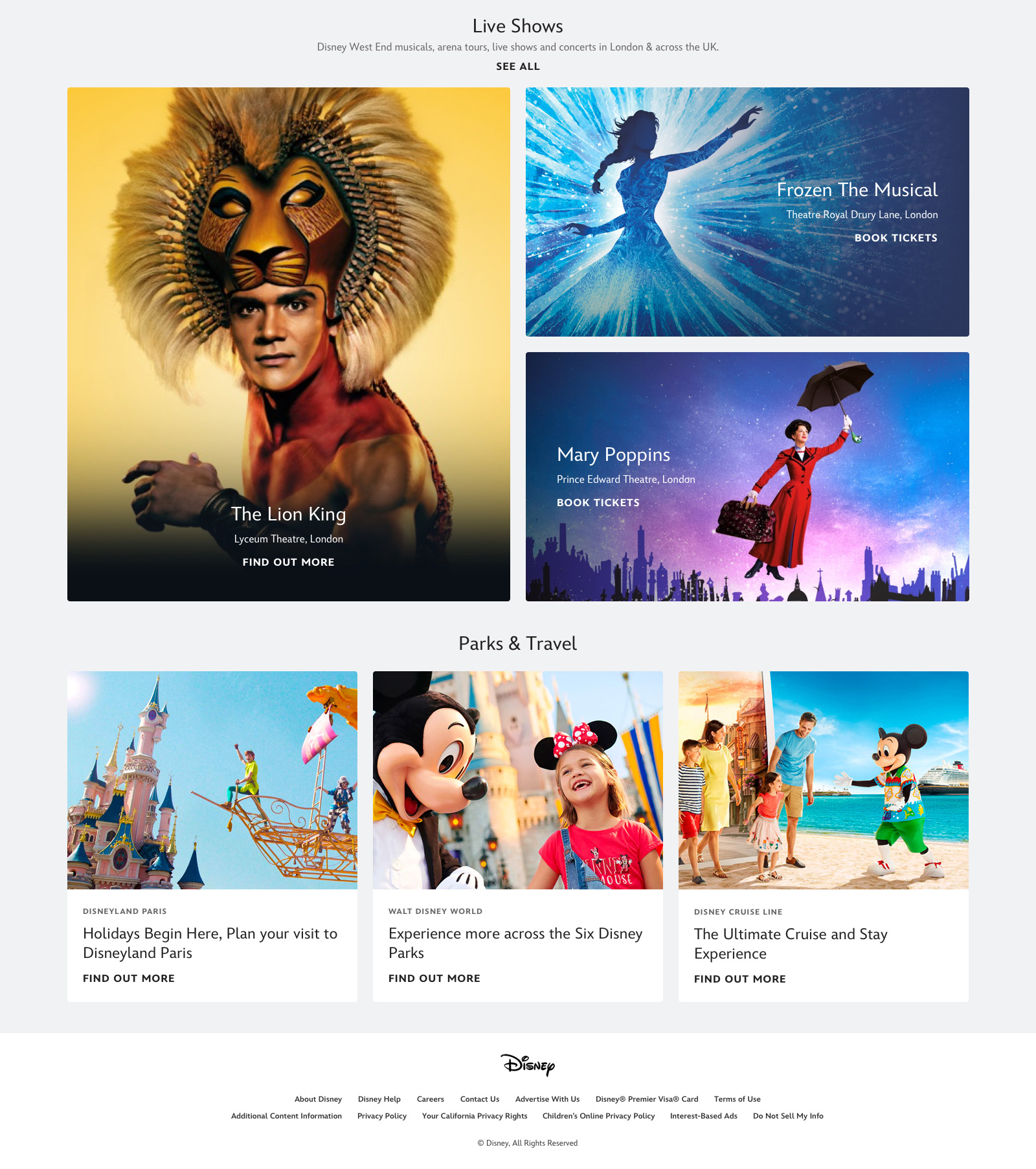 shopDisney
The same design principles and framework have been applied to Disney's e-commerce platform 'shopDisney' in the UK, France, Germany, Spain and Italy.
The site features the most extensive collection of curated Disney, Pixar, Star Wars and Marvel merchandise from Stores, Parks, and brand partners such as LEGO, Hype, Swarovski, Funko, Cath Kidston and many more.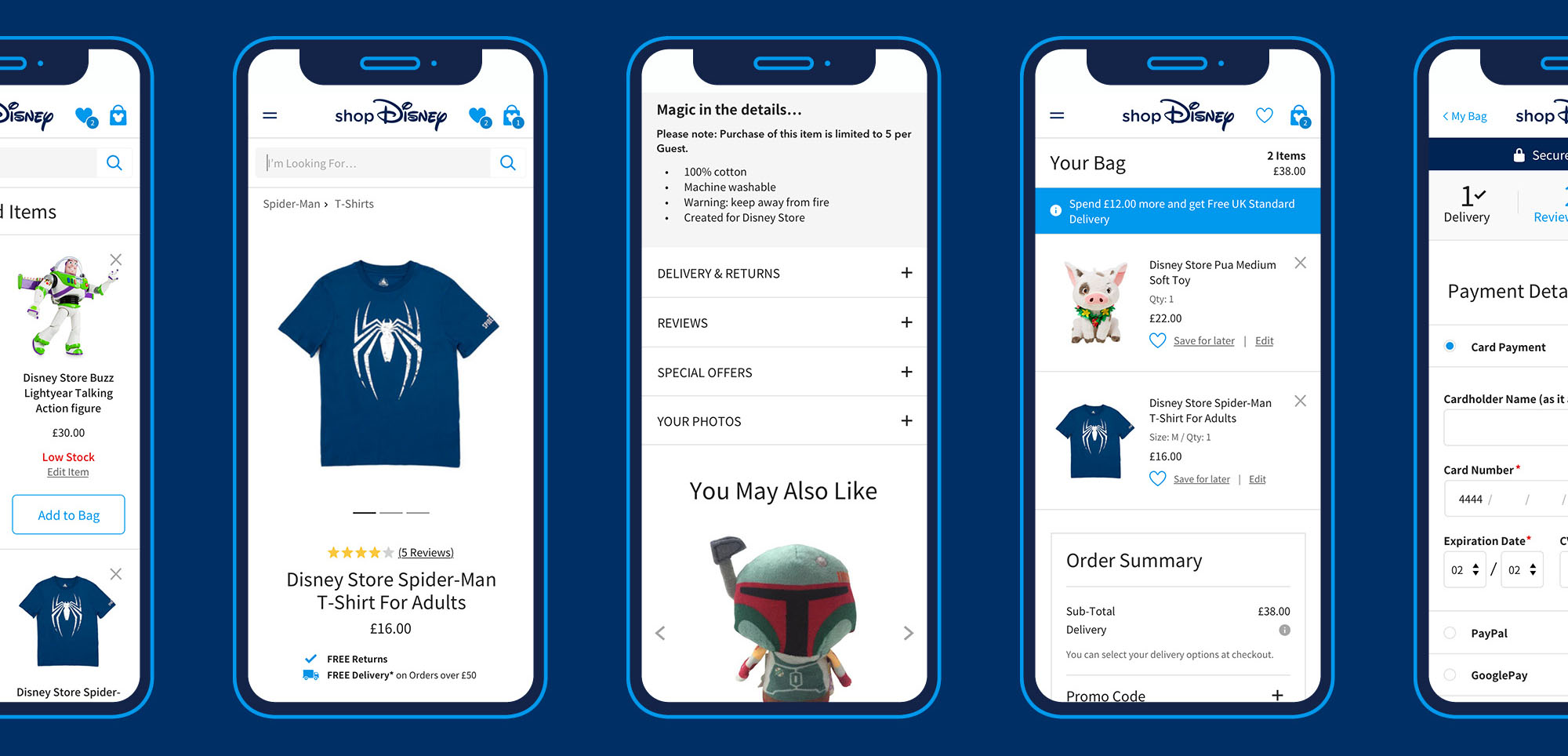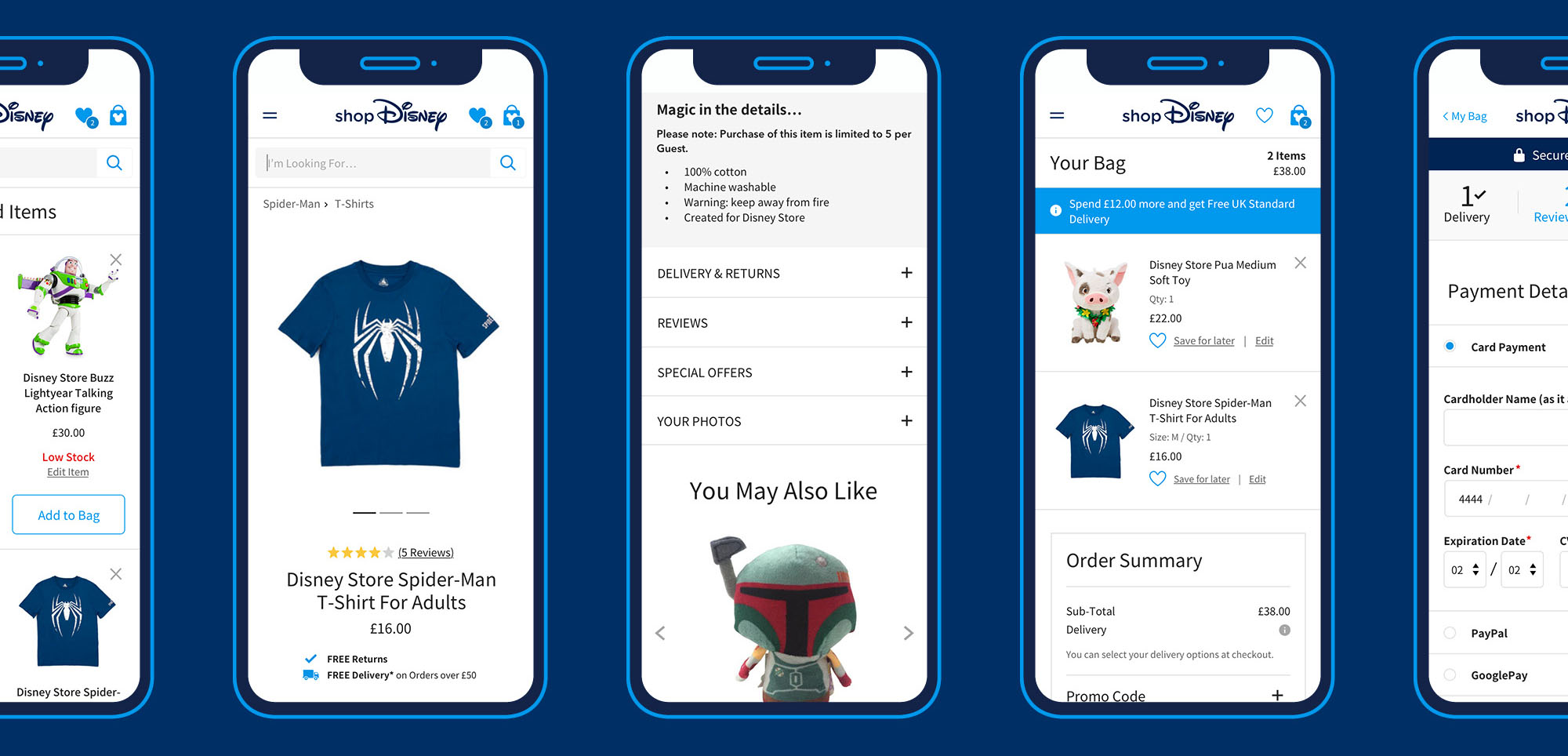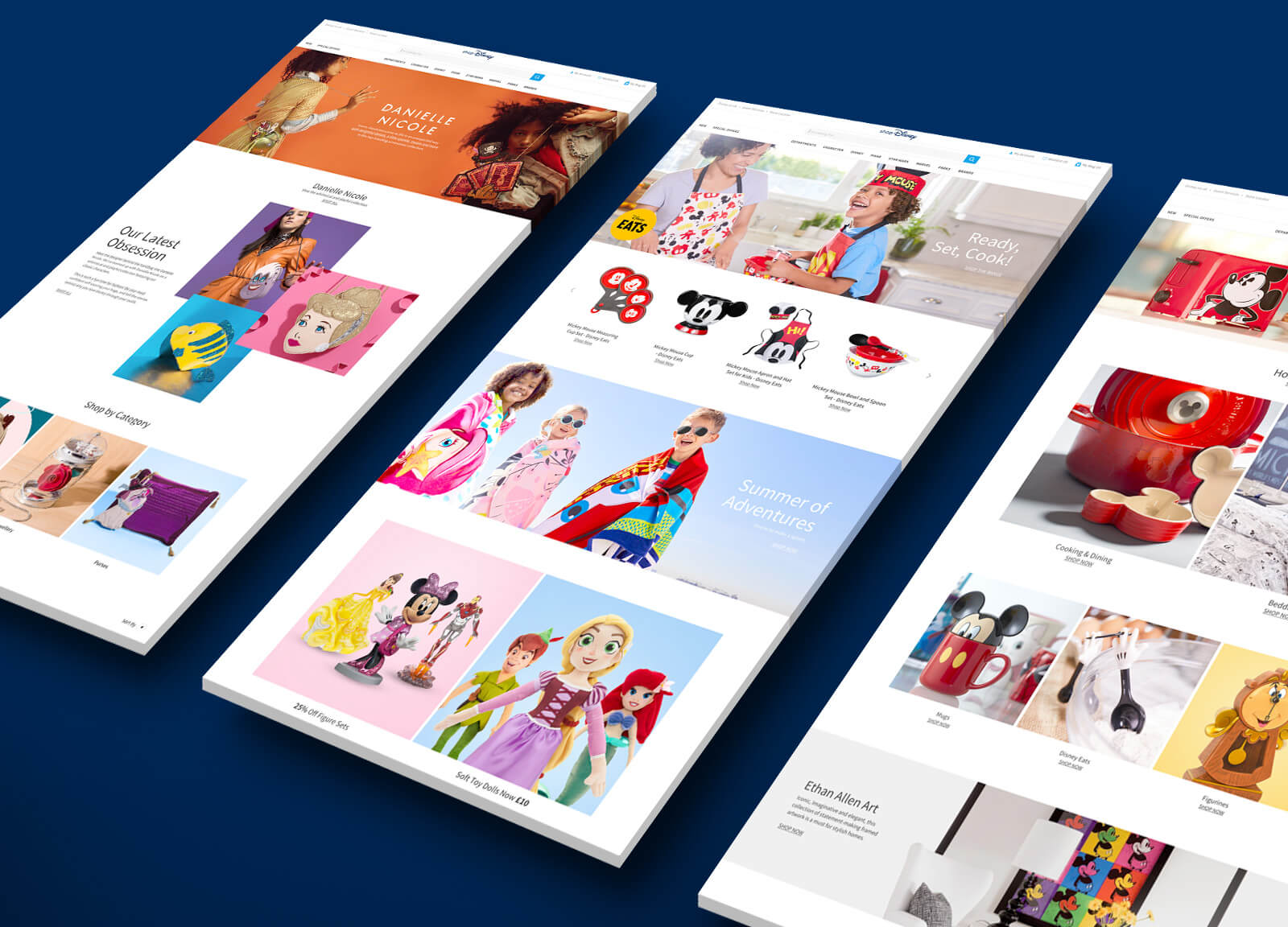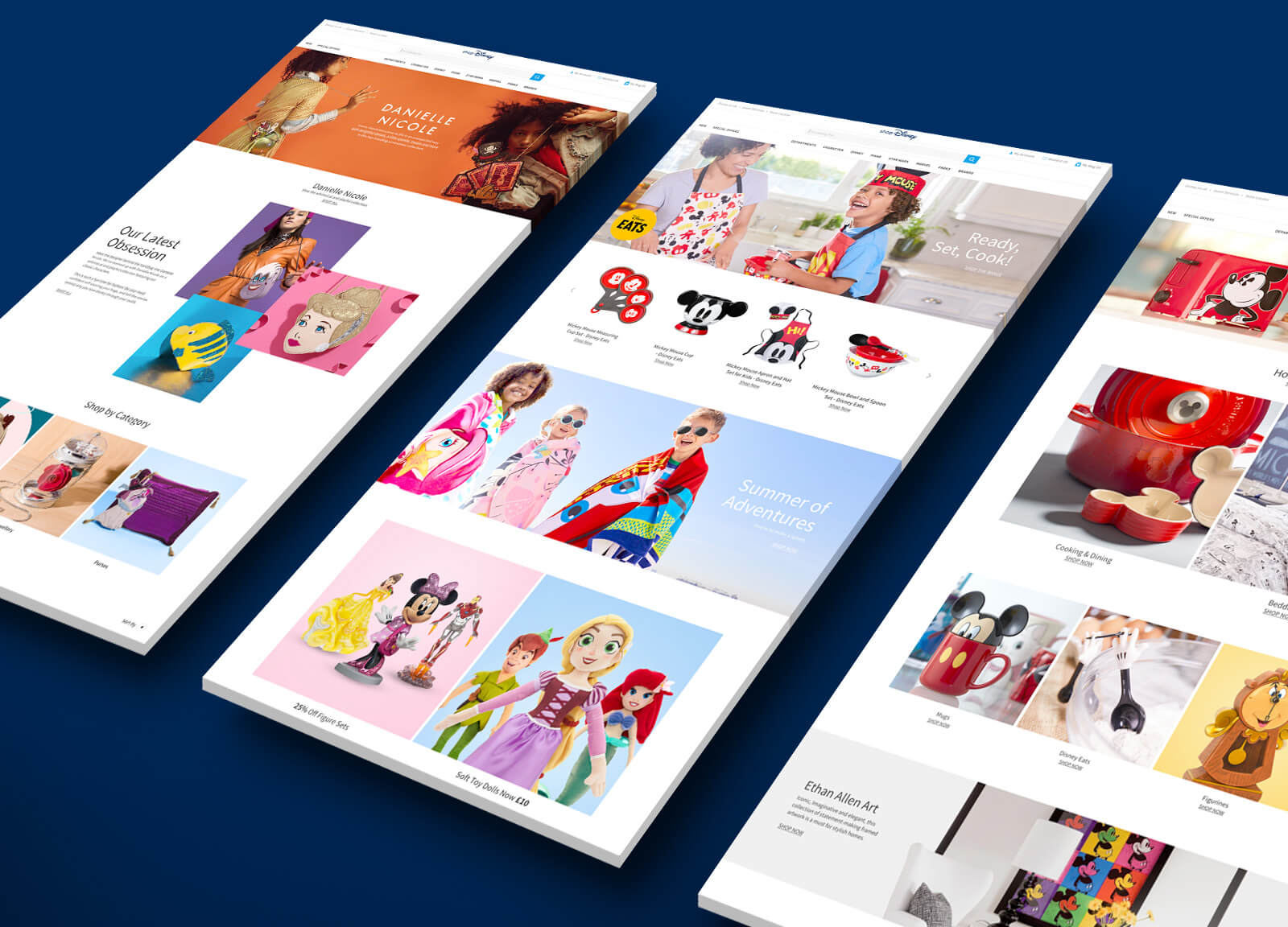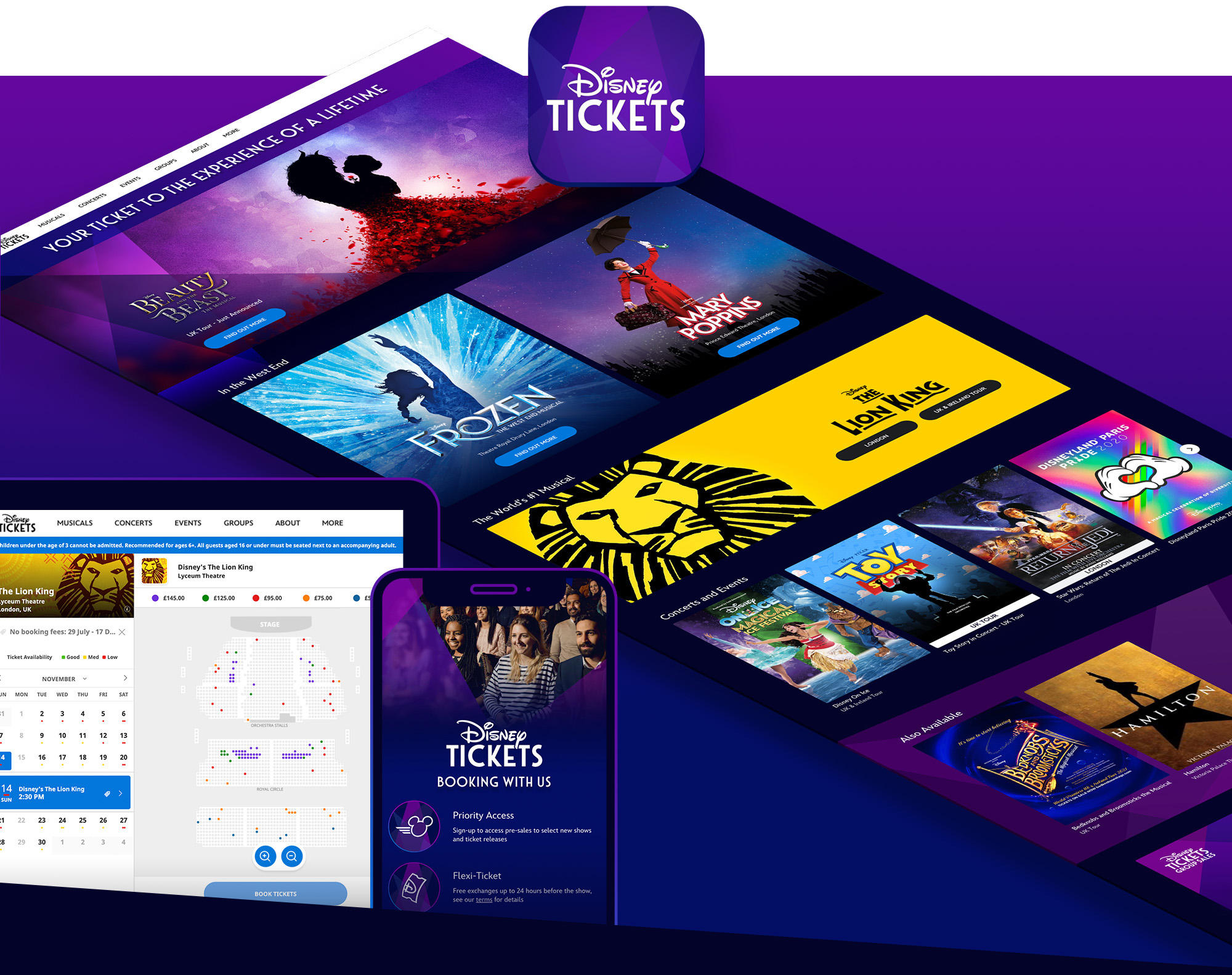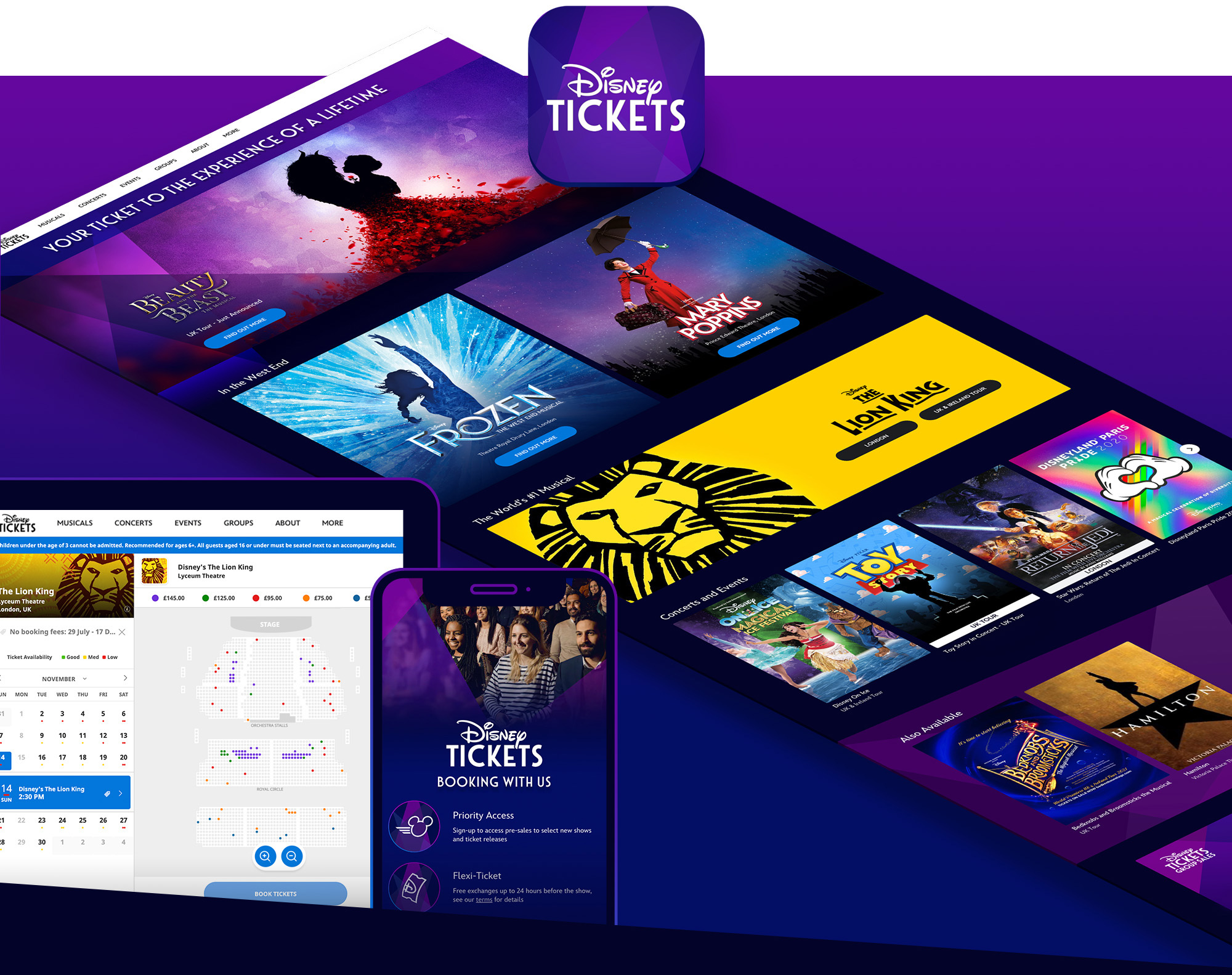 Disney Tickets
Disney Tickets is the official box office for tickets to Disney's live entertainment offerings. I was tasked with the creation of a new logo and brand identity. After developing various concepts, the team decided on the approach of vibrant and dynamic 'spotlights', a persistent feature at any type of live event or venue, that also created interesting overlapping shapes, textures and image containers.
The logo itself uses a Disney-owned display font called 'HeritageTWDC' which captures the authenticity, Disney's rich history (it is based on original signage from Walt Disney Studios) and quality, all of which the Disney Tickets brand represents.


Showcase Pages
It was important that each show and live event retained its own visual identity to help reinforce all of the external marketing efforts which would drive through to these pages. The showcase page templates were developed to follow the Disney design framework whilst adapting the core DNA of the Disney Tickets brand identity, through the use of colour and imagery, to represent each property successfully.
The showcase templates were developed to cover all 4 phases of a show's life-cycle, including preview, pre-sale, on-sale and archived. Page structure and designs also had to adapt for varying levels of content and information, as well as artwork refreshes.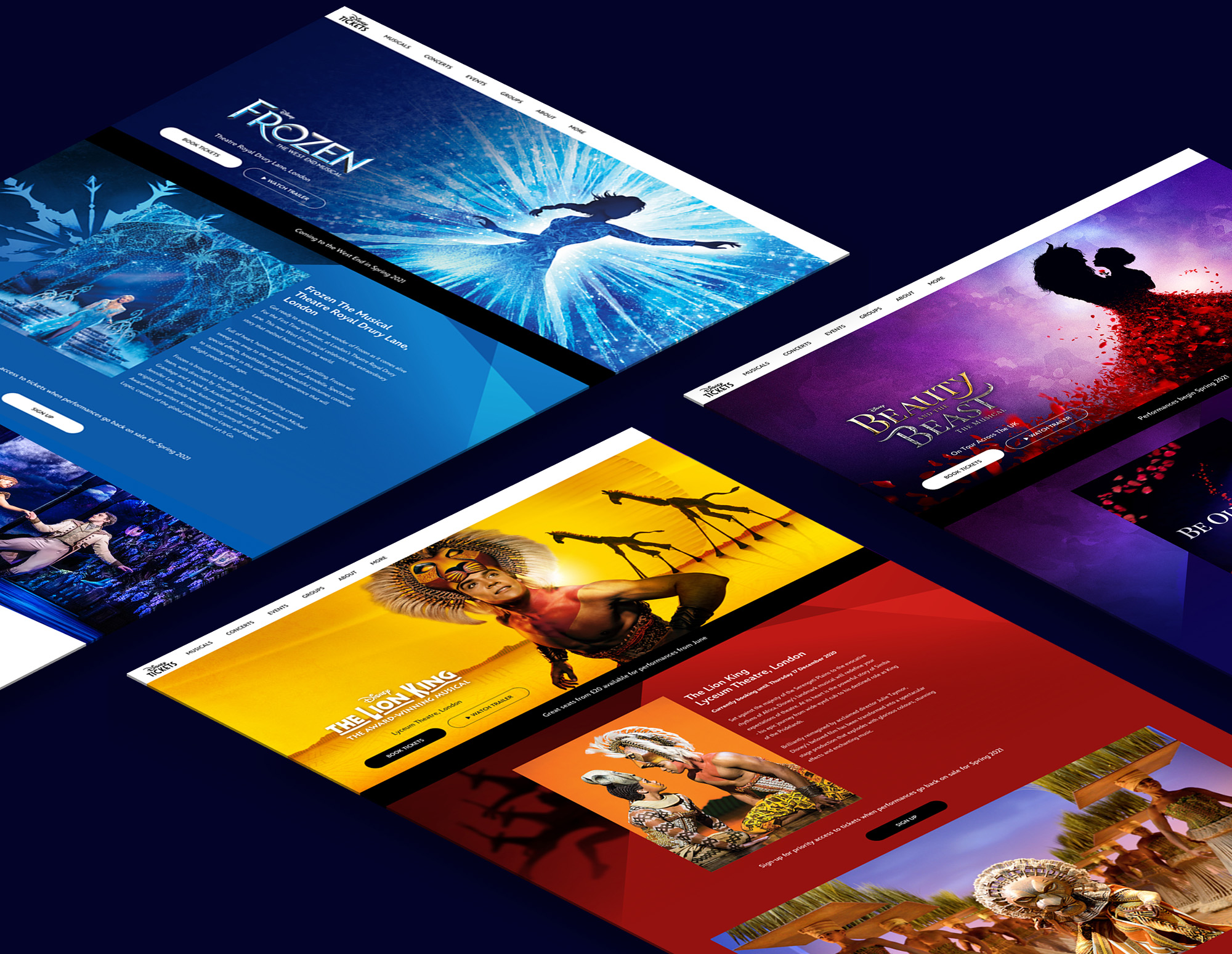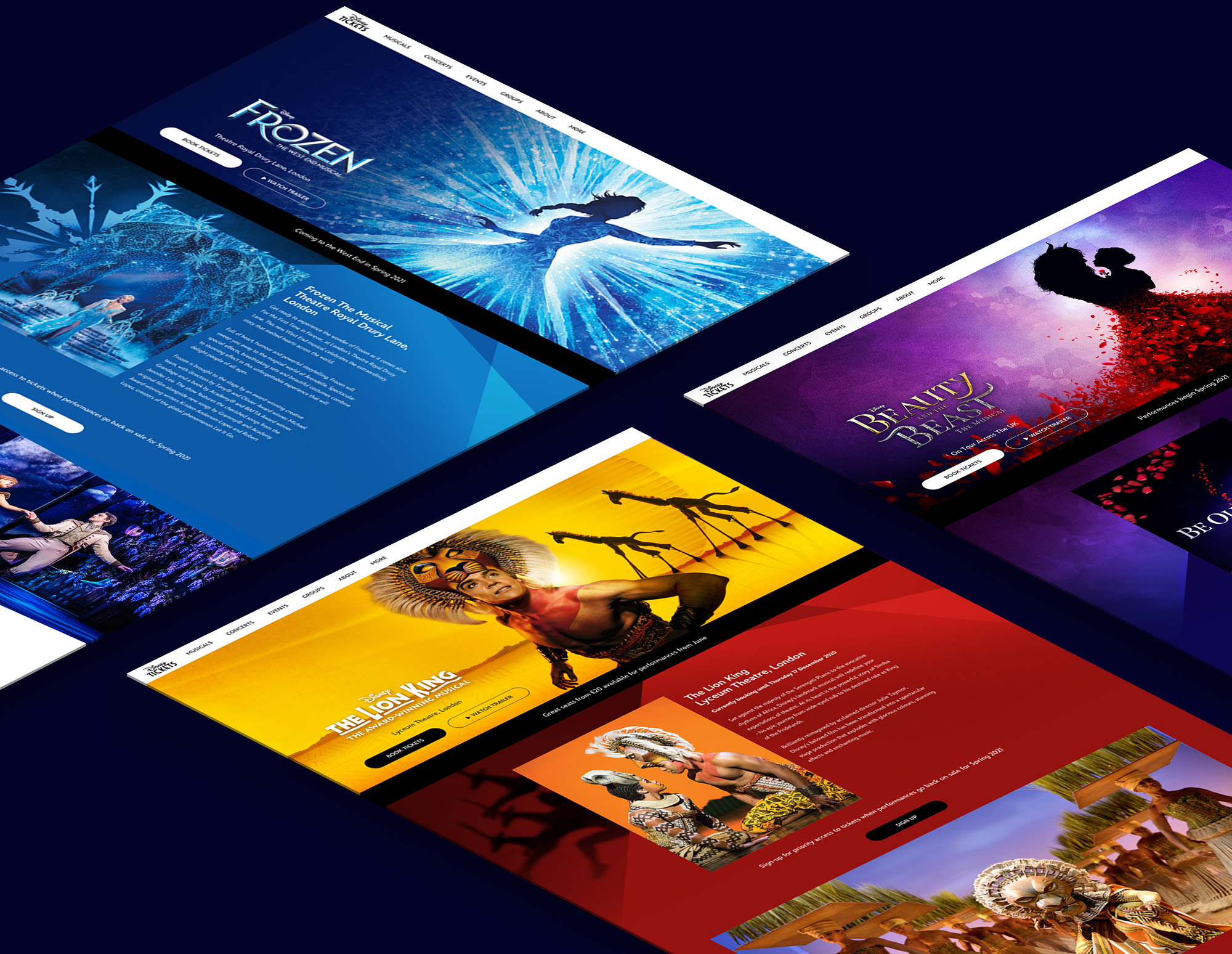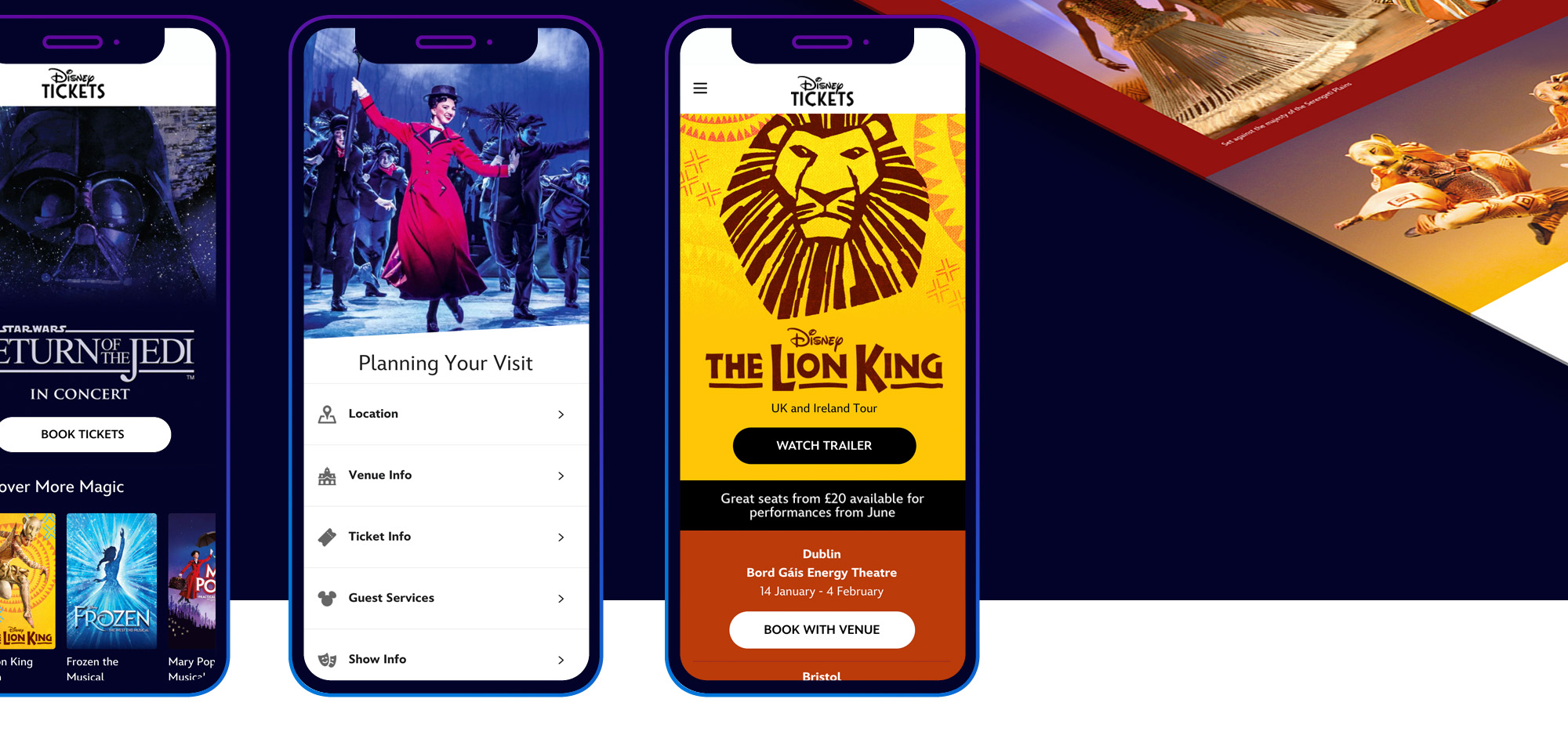 Evolving the Framework
The framework and design system have continued to and is now utilised across Disney Media Entertainment & Distribution's (DMED) Fan & Branded digital product experiences, including Avatar, Star Wars and 20th Century Studios.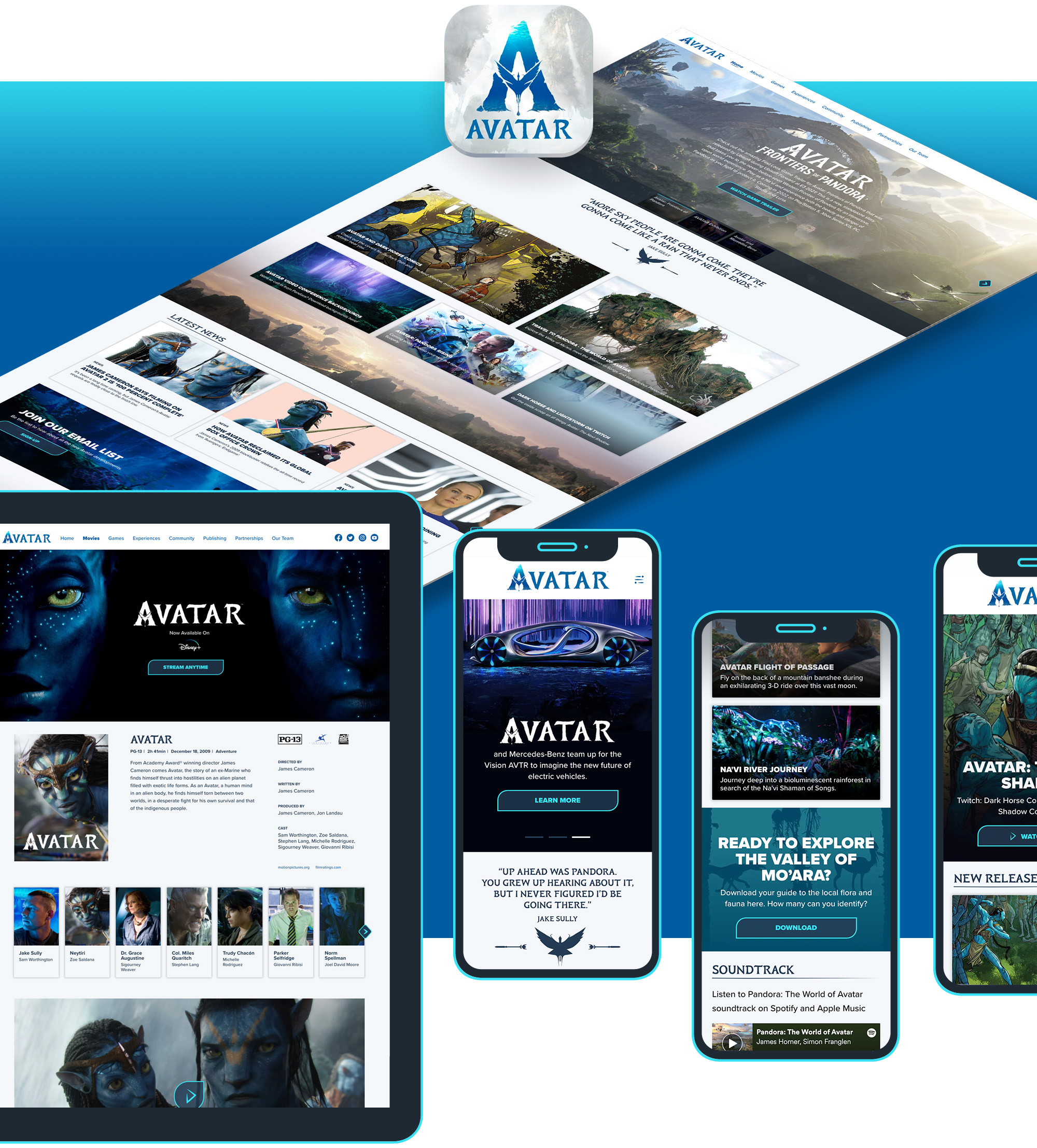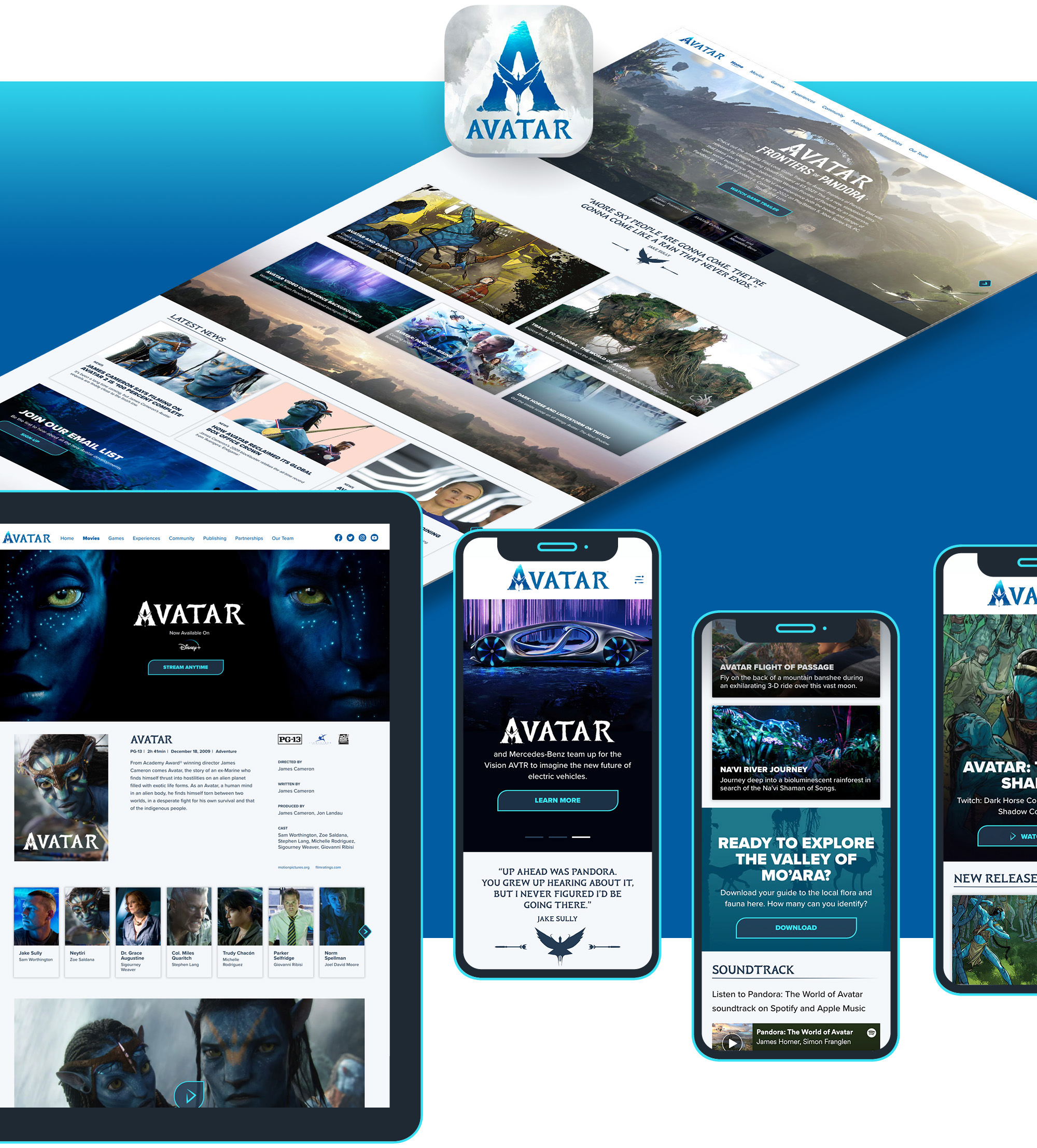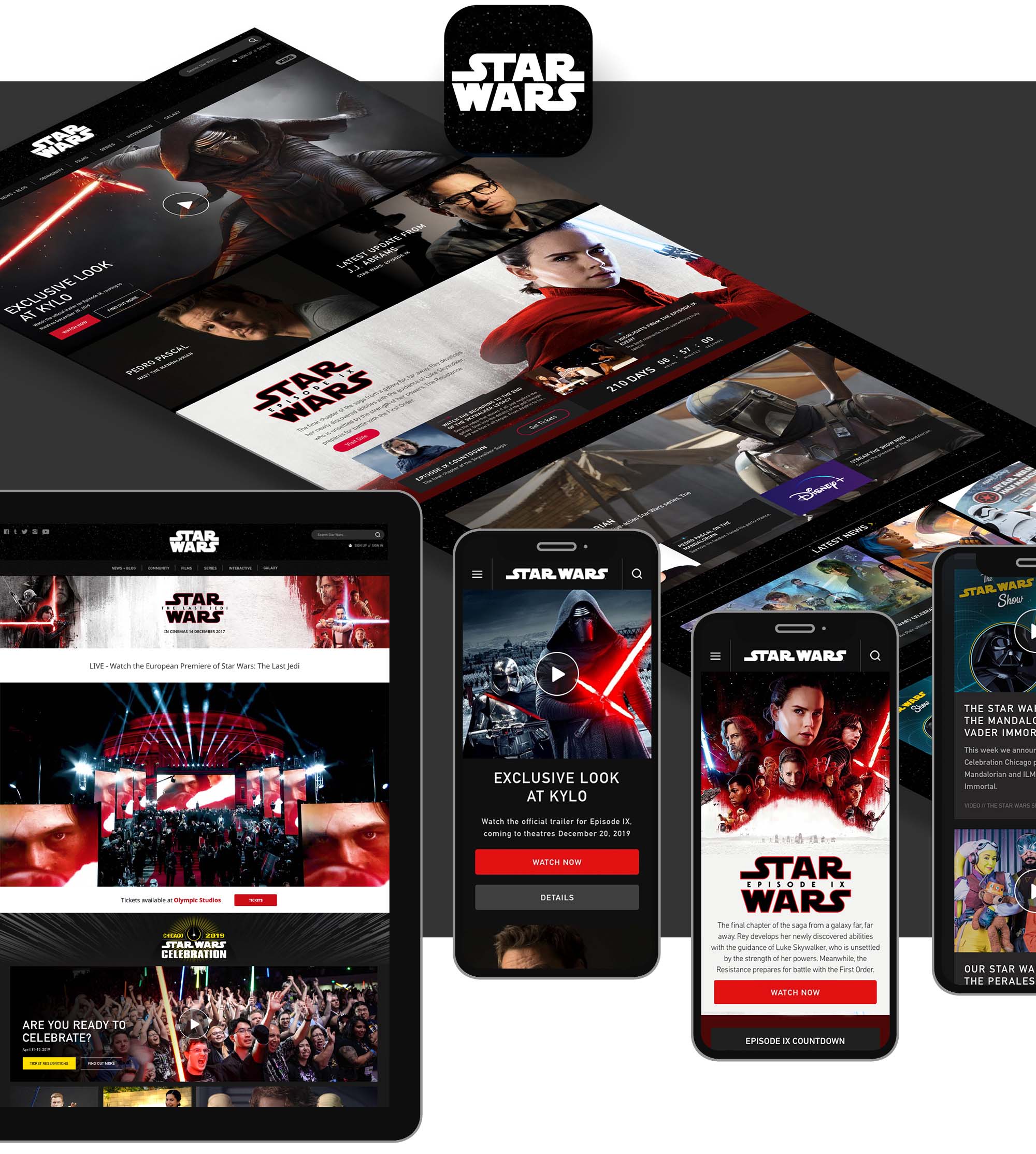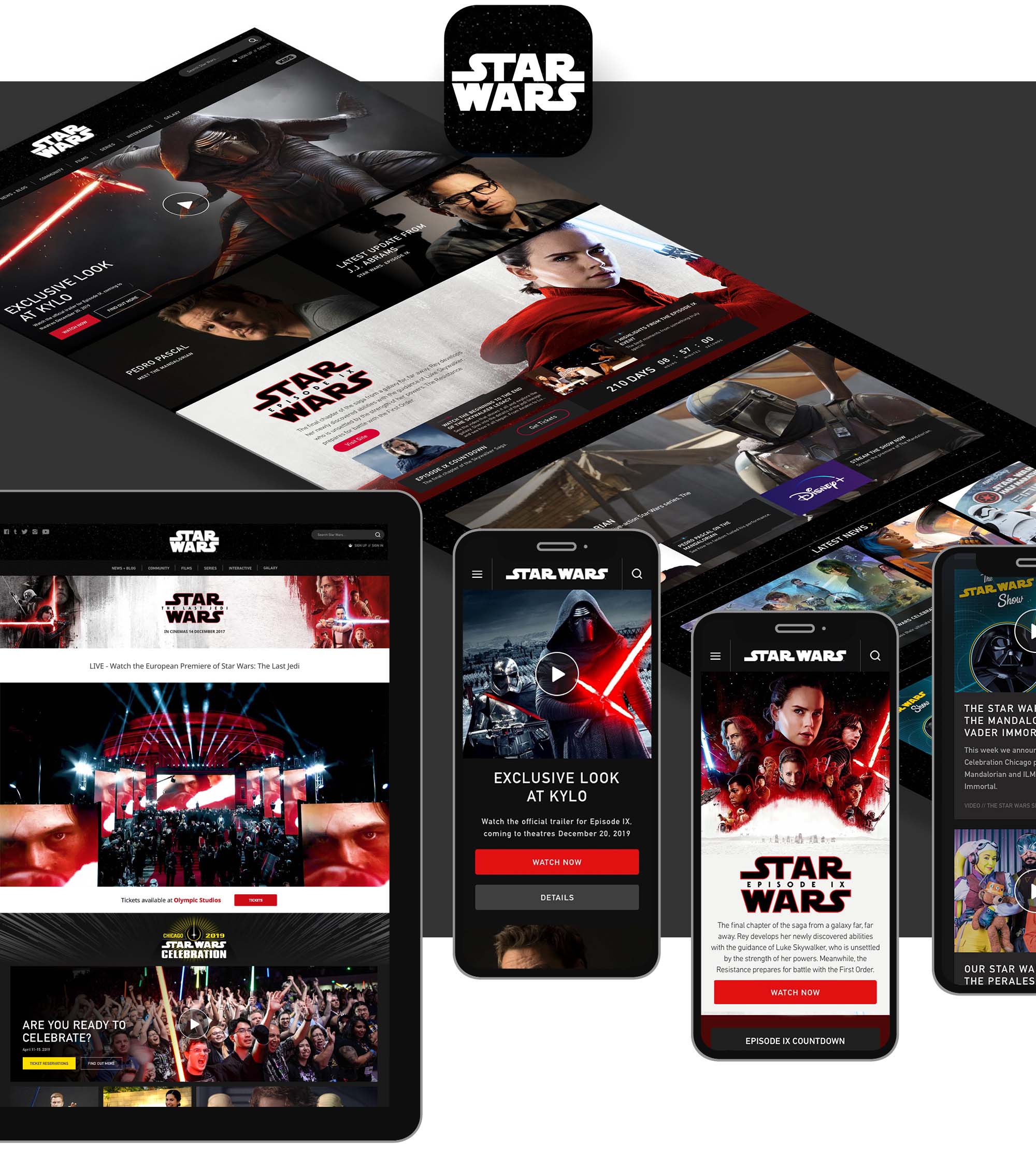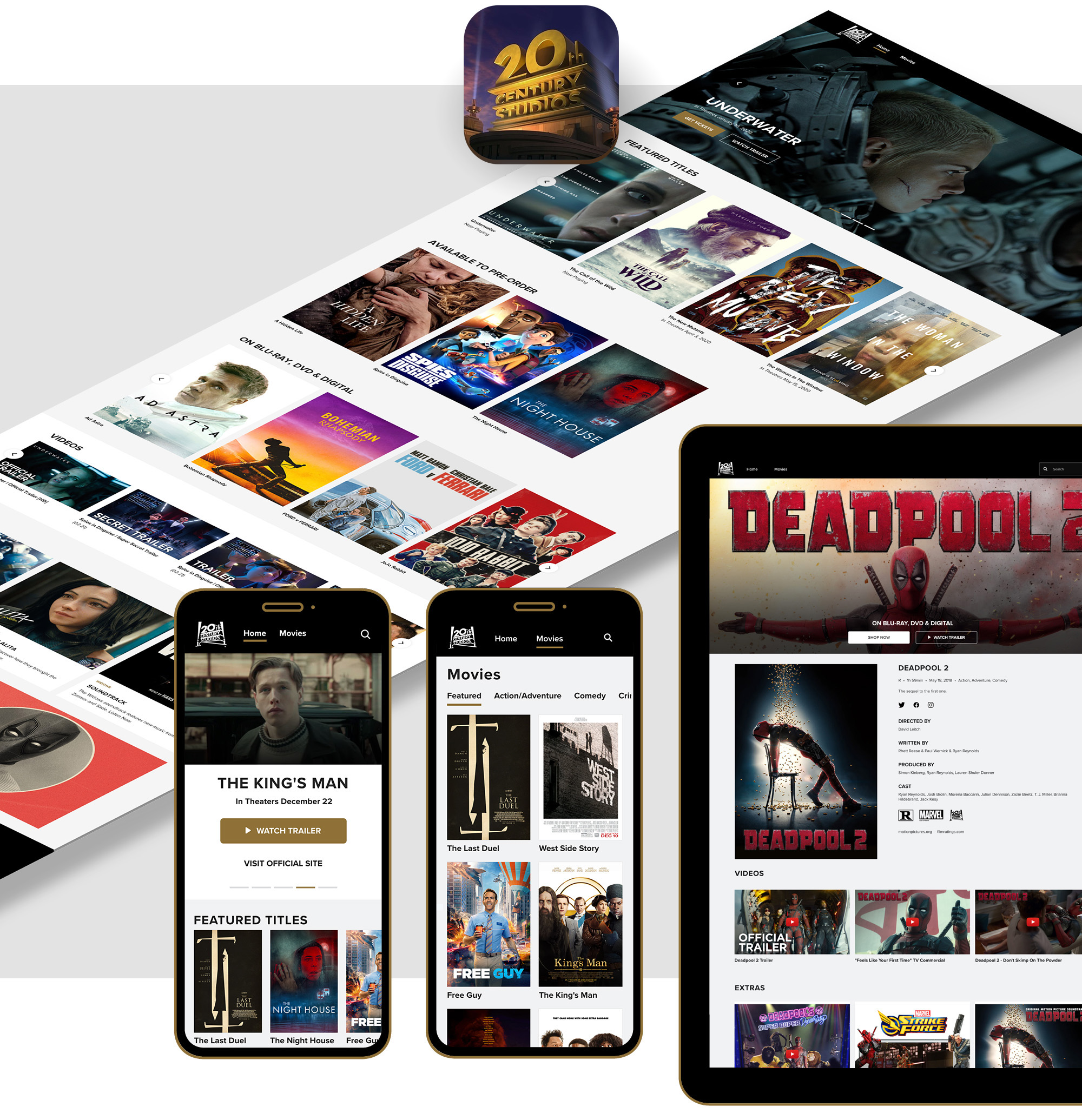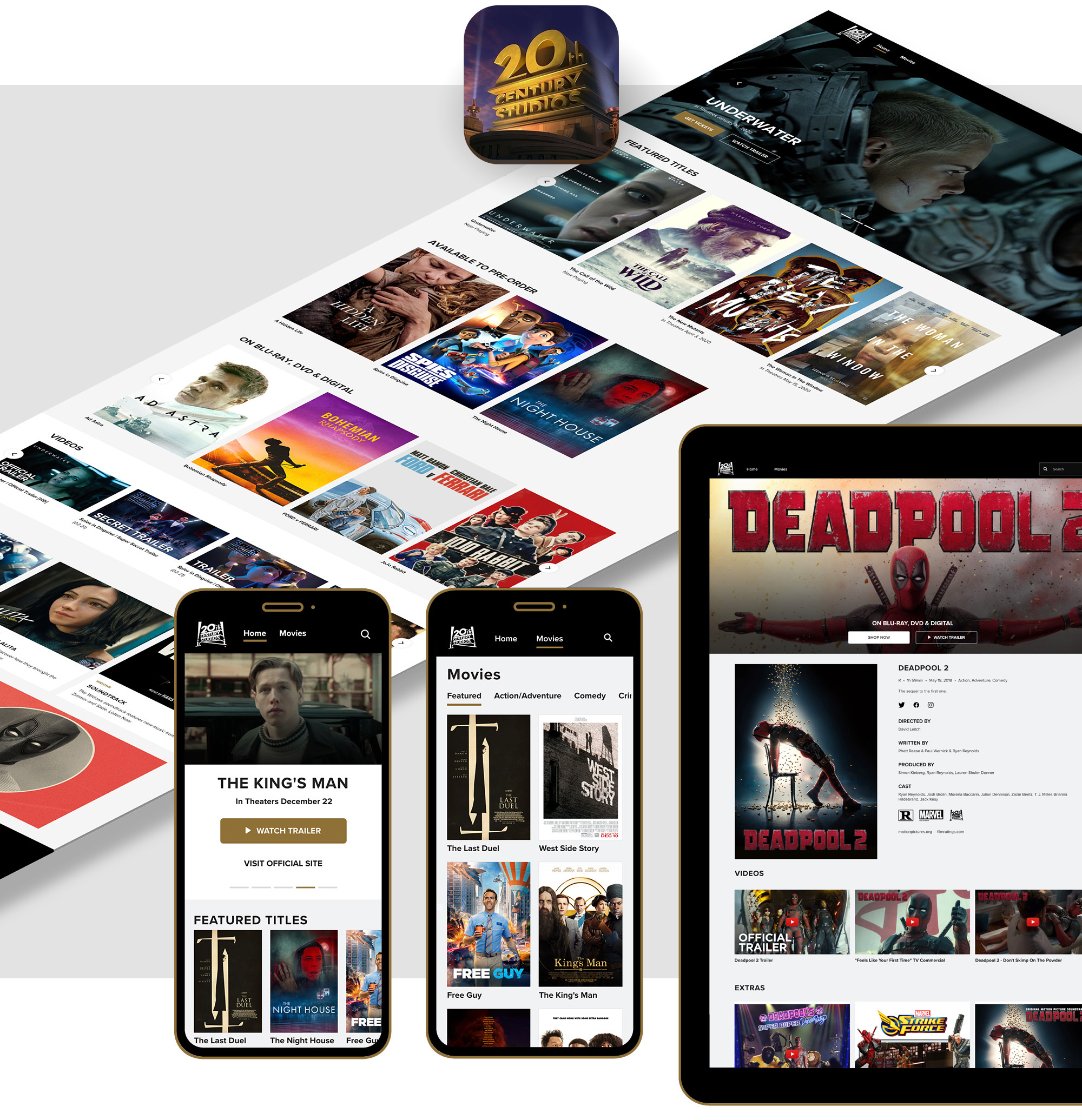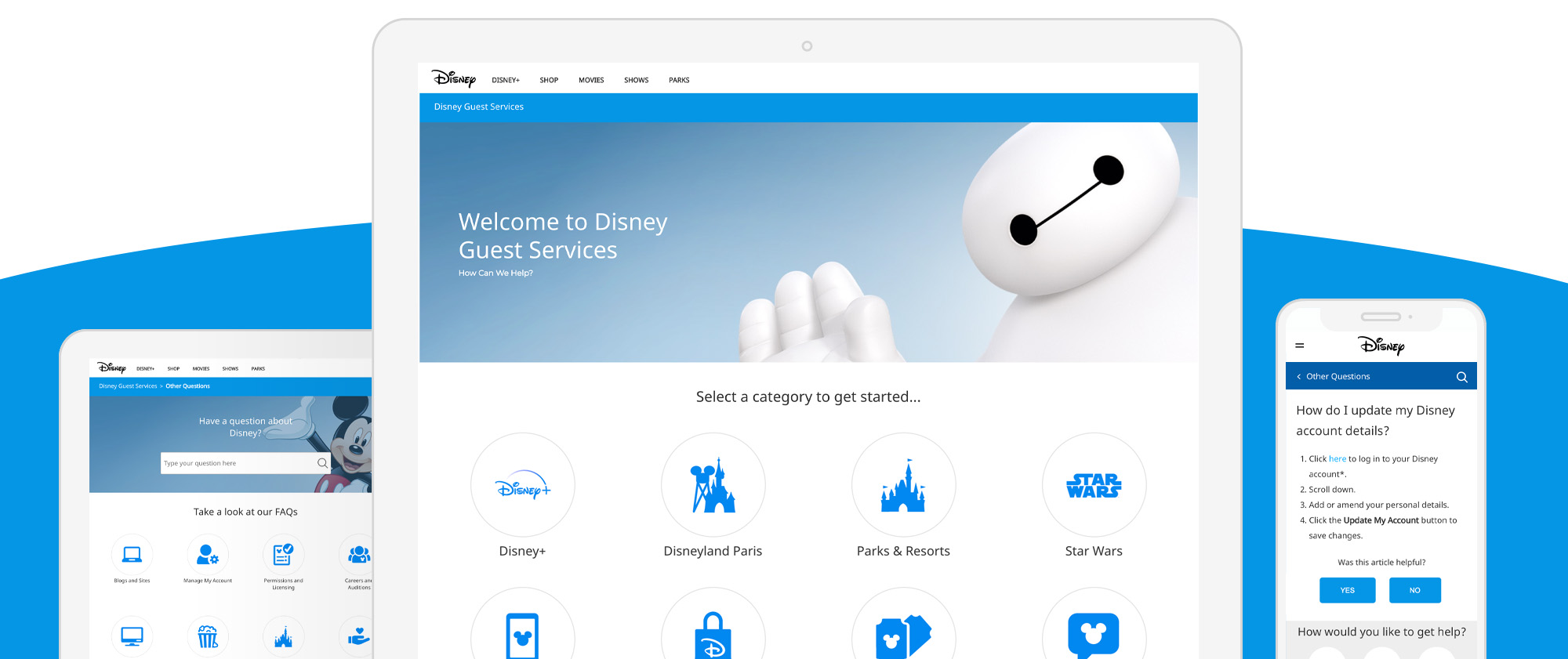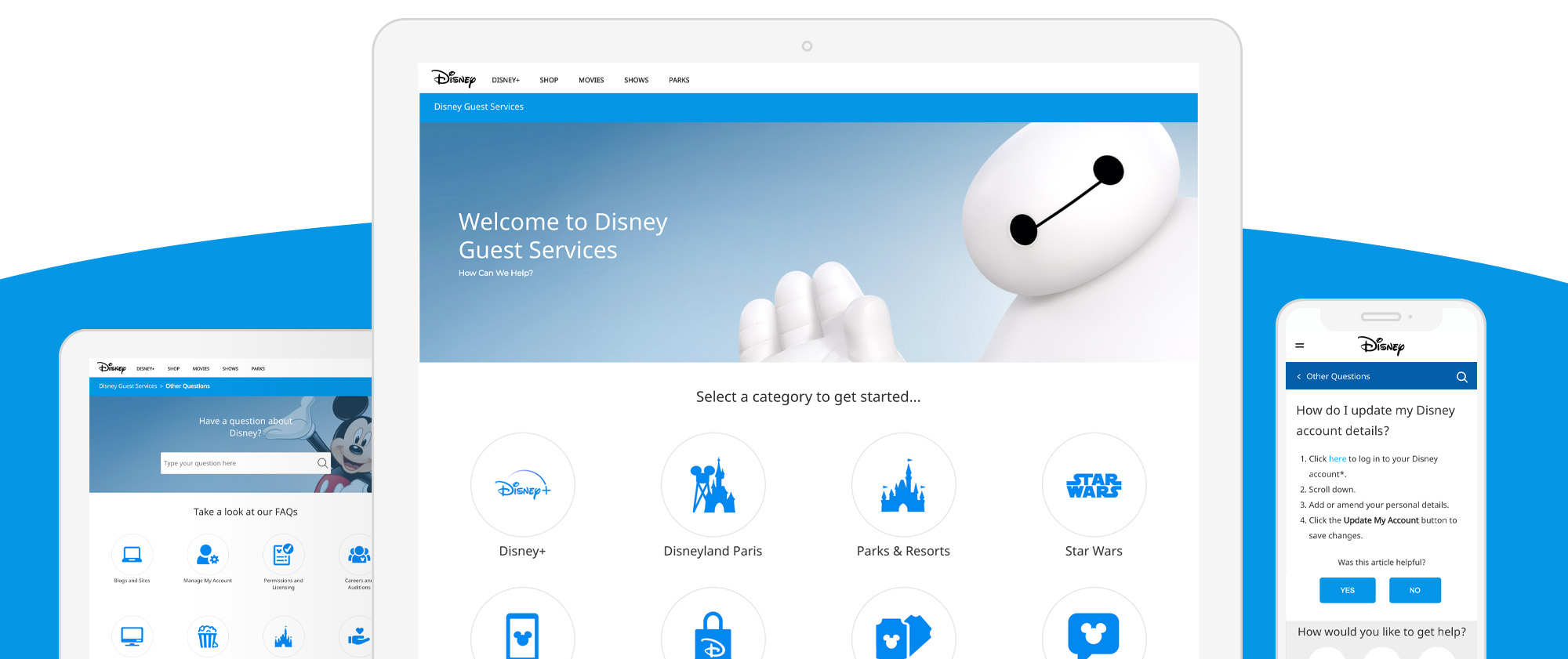 Disney Guest Services
The framework has continued to provide flexibility and consistency by expanding across various third-party products, such as Disney's Guest Services help desk portal, which also saw the design of more than 25 icons.