Disney Channel
OVERVIEW:
I was tasked with refreshing and developing a brand new digital creative direction for Disney Channel across EMEA. The new look and feel would sit across all of Disney Channel's platforms, including websites, social media, advertising, brand new Disney Channel App and on-air refresh.
The new brand style guide utilised the essence of the existing Disney Channel but ramped up the vibrancy and playfulness - using strong bold colours, eye-popping patterns and whimsical doodles to bring out the individual personality for each of the Disney Channel stars and shows.
ROLES:
Art Direction / Designer / UI & UX
CLIENT:
The Walt Disney Company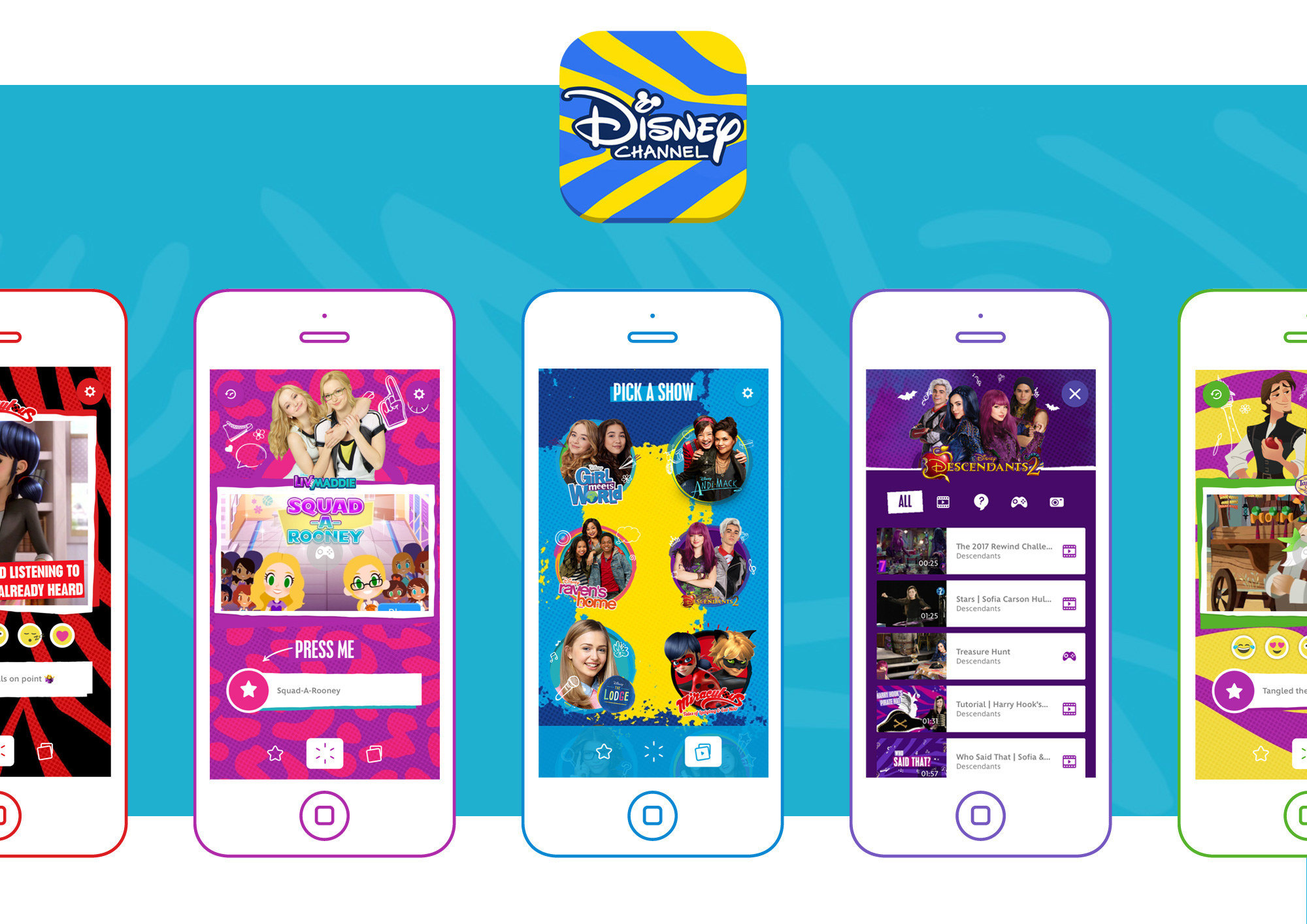 Press it, Play it, Swipe it!
The Disney Channel App is packed full of mini-games, music videos, GIFs, behind-the-scenes, polls, photos & exclusive content from all of the best Disney Channel shows & stars.


Disney Channel Website & Social
The challenge with applying the creative direction to the Disney Channel website was counteracting the ridged module structure of the content management system, allowing the playful design to make its mark on the page, whilst still being easy to update.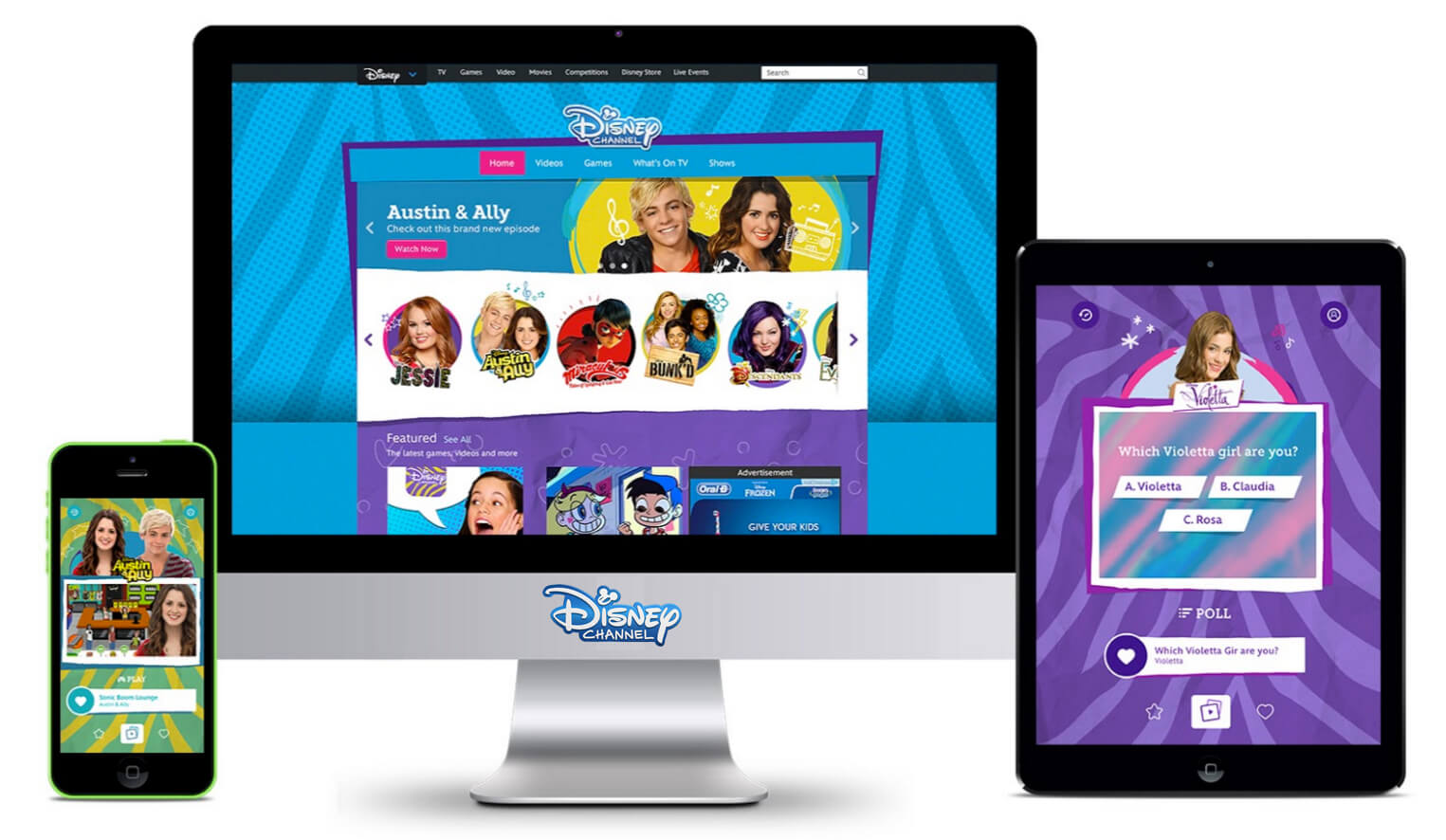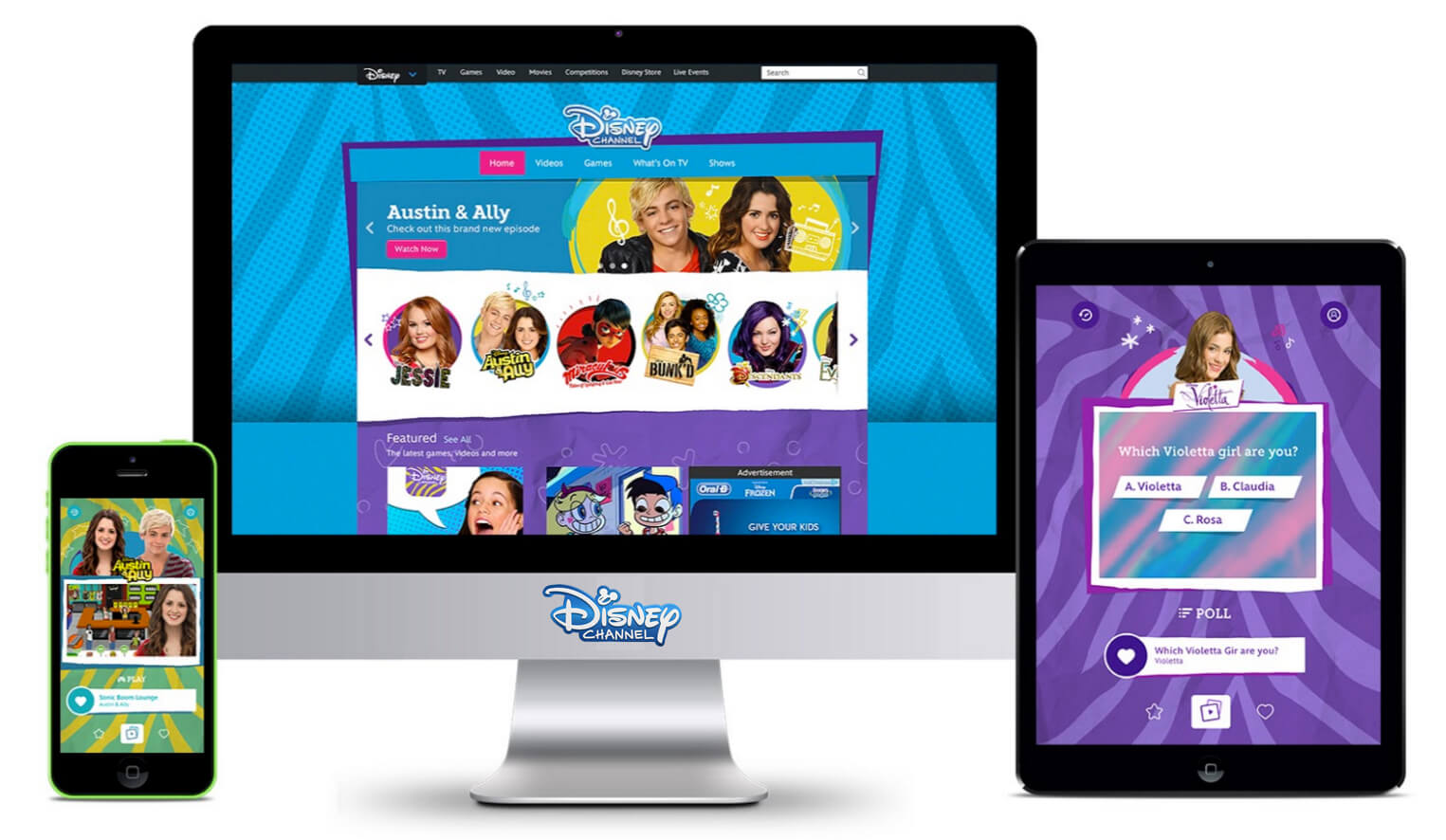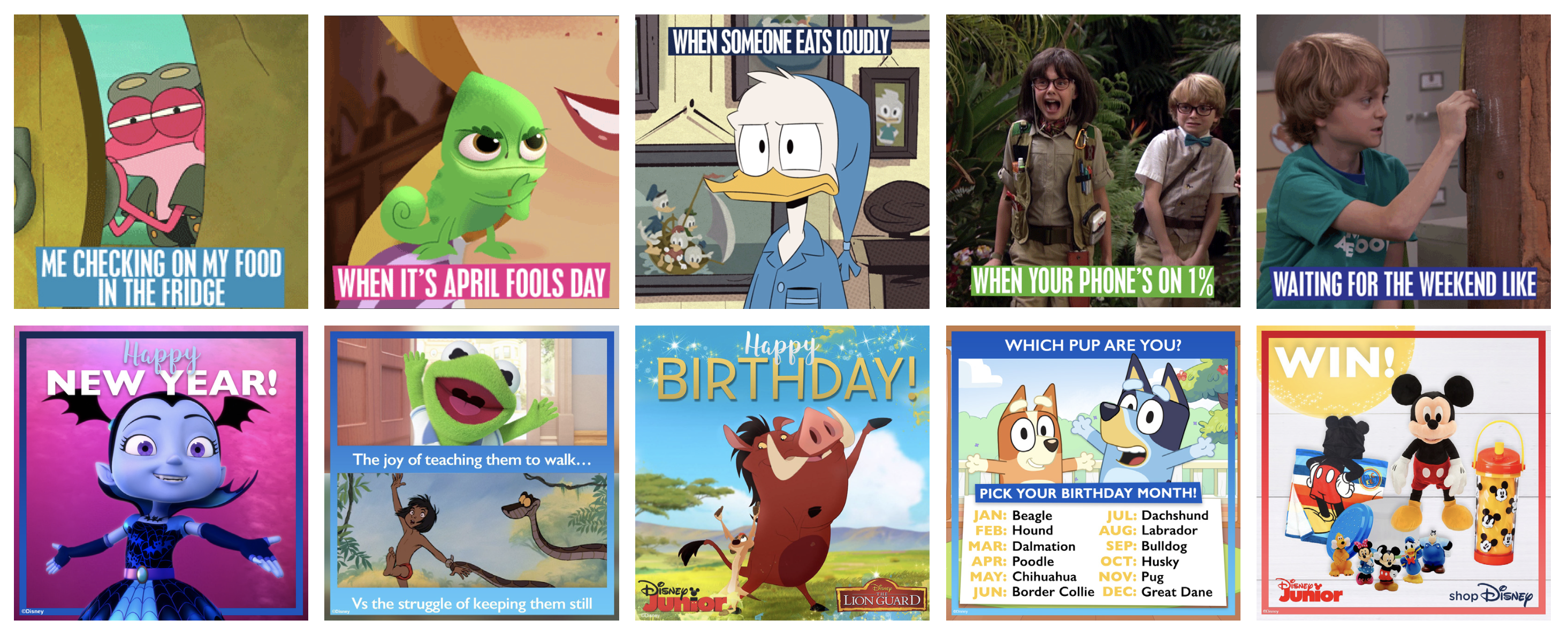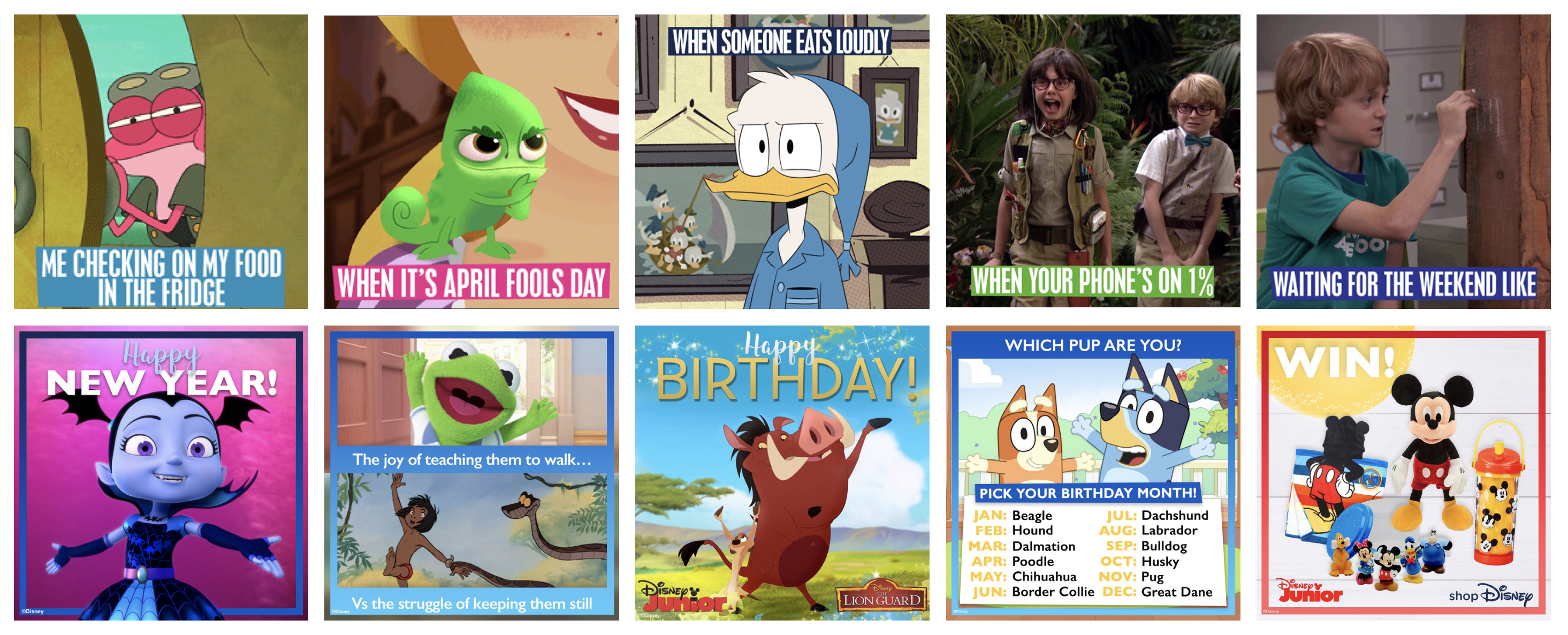 On-Air Branding
The art direction was vibrantly brought to life on-air across the Disney Channel television stations across the EMEA regions.